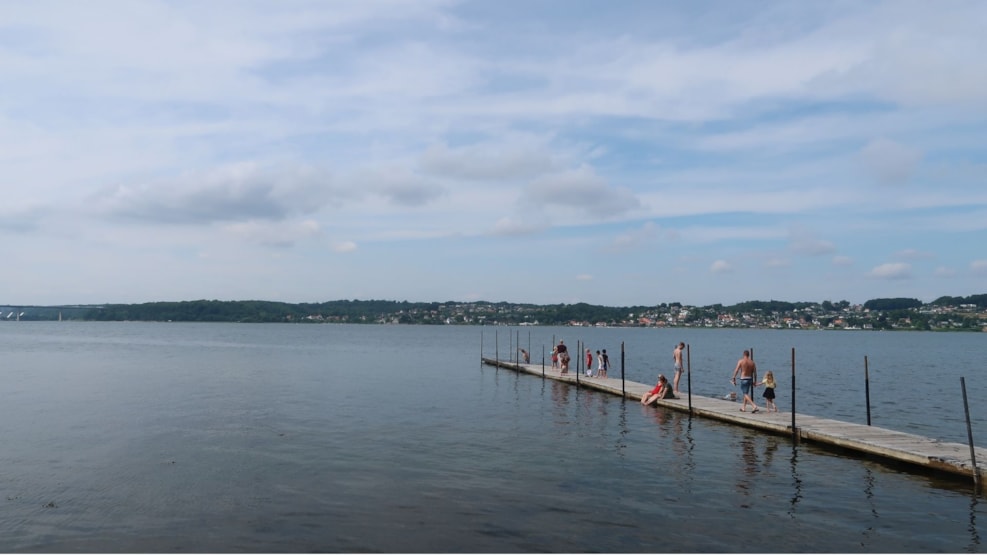 Ibæk Beach
By the southern shores of Vejle Inlet you find Ibæk Strand, a disabled-friendly pebble beach offering good conditions for bathing, an amazing view of the inlet and a small ice cream kiosk. There is also a playground, public toilets, and picnic benches & tables.
Located close to the forest of Munkebjerg Skov you will find a charming little beach called Ibæk Strand. Here, there is an ice cream kiosk – Det Lille Ishus – and a playground with a pirate ship, a 'stranded whale' and hammocks. There is a nice jetty that offers access to bathing waters beyond the boulders by the shore.
At Ibæk Strand, you will also find public toilets, a barbecue area, campfire site with firewood, and picnic tables & benches. Here, you can enjoy family picnics and let the children play on the large lawn.
The beach is disabled-accessible. Ramps offer access to the kiosk and public toilets. A gravel path leads to the shore, and there are picnic tables adapted for wheelchair users.
Opposite, there is a parking area with space for approx. 30 cars and a nature campground.