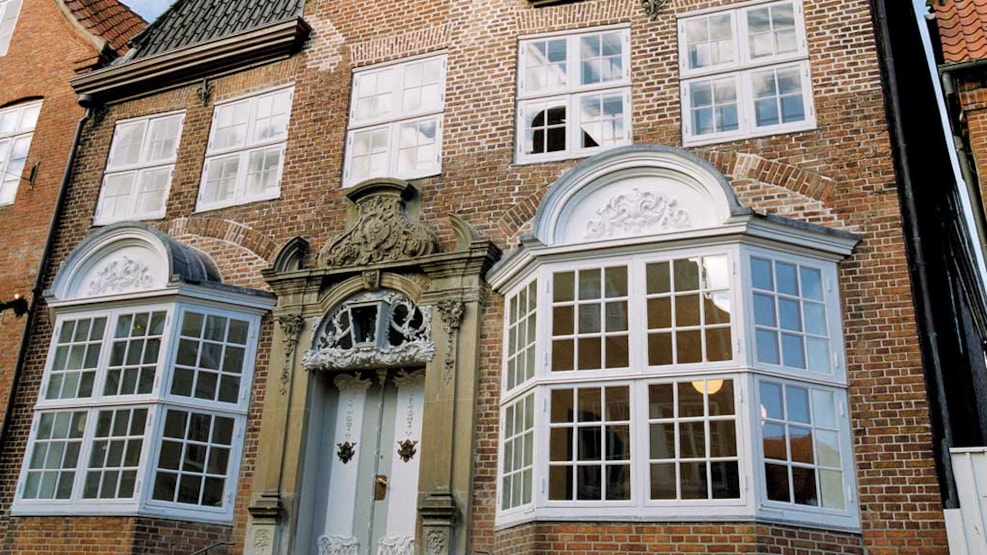 The House of Mayor Richtsen
The house was built in 1777 by the rich lace merchant and mayor Carsten Richtsen.
Large 2-storey baroque building with large bay windows and a beautiful sandstone portal with Rococo ornaments and doors. Probably the city's most beautiful house.
The house is not only geographically located in the border country, but is also architecturally a hybrid composed of several different styles and influences. As a testimony to the cultural and architectural development of Southern Denmark, it is not only of regional but also of national importance and as such indispensable to the Danish cultural heritage.
Can only be seen from the outside.