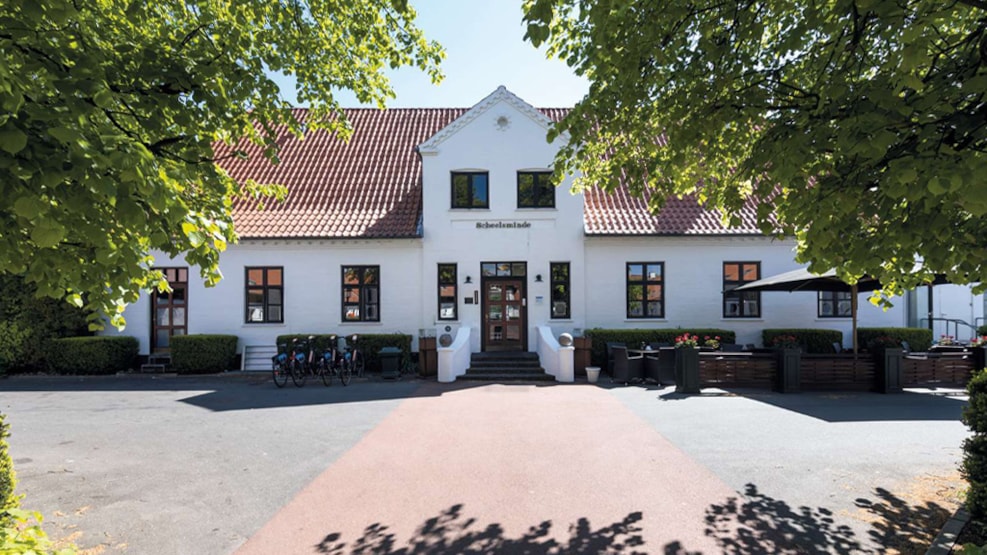 Green Experience
Hotel Scheelsminde
Experience the manor atmosphere in Aalborg at Hotel Scheelsminde, which offers a little bit of everything - from high-level gastronomy to party rooms, to relaxation with pool and spa.
Hotel Scheelsminde is located in a quiet residential area surrounded by a large park. The hotel is owned by Familie Bühlmann and is both a hotel, restaurant, conference center, party and event organizer, experience center and more. In addition, the hotel offers 90 rooms, some of which are handicap-friendly, with their own kitchen, petanque court and swimming pool.
With the possibility of several types of stays e.g. gourmet stays and golf stays, you have the opportunity to find what suits you. Whether it to immerse yourself in the hotel's library or a bike ride, or something else, the manor house offers a lot of exciting experiences.
Hotel Scheelsminde was founded in 1808 by Justice Council Chr. Paul Scheel, who that year received the Royal grant to set up a manor by merging five farms. The manor used to function as a farm, and became a hotel, restaurant and conference center in 1960, owned by Bühlmann Jensen.
Read more about Herregårdshotellet Scheelsminde in Aalborg…