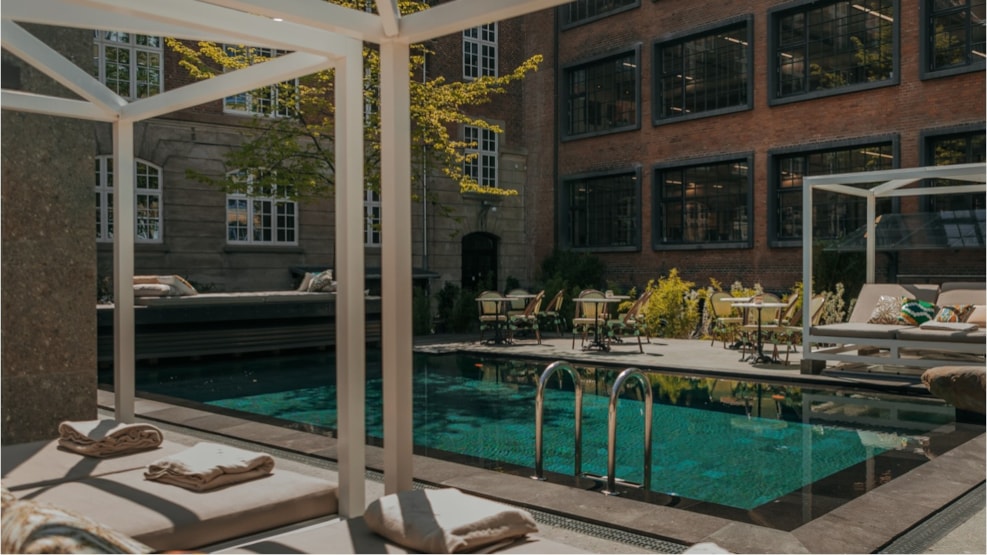 Hotel Bryggen Guldsmeden
New Nordic design and the laidback Bali feeling combined, has resulted in Hotel Bryggen Guldsmeden, that focuses on a sustainable and luxurious experience.
In the heart of Islands Brygge lies Hotel Guldsmeden, that makes you feel like you have stepped into a new universe, where every area, both inside and outside. It is within walking distance from the Islands Brygge harbourfront, where visitors and locals gather during the warm days to swim and enjoy life. The hotel does have a Bali-style pool closed to the public, so that you can relax and go for a swim in more private surroundings. It also has a sauna and steam room to create the perfect setting for a relaxing day or just a chill out before heading out and exploring Copenhagen.
The hotel has 211 rooms, where every detail has been tended to. All textiles are made from sustainable recycled and eco materials and the showers are with water saving systems. The mattresses, duvets and pillows are made from fairtrade, natural and non-toxic materials, but still with emphasis on comfort.
The hotel also offers a well-equipped fitness centre, so you can get your workout in. It is a pet-friendly hotel, so you can bring you best furry friends along for your stay.
The restaurant at the hotel, Restaurant Sole Factory, serves both delicious snacks, drinks and dinners, where every single ingredient is organic. You do not want to miss out on their signature breakfast, which consists of fresh and organic produce, and will leave you full before you go explore everything the city has to offer.