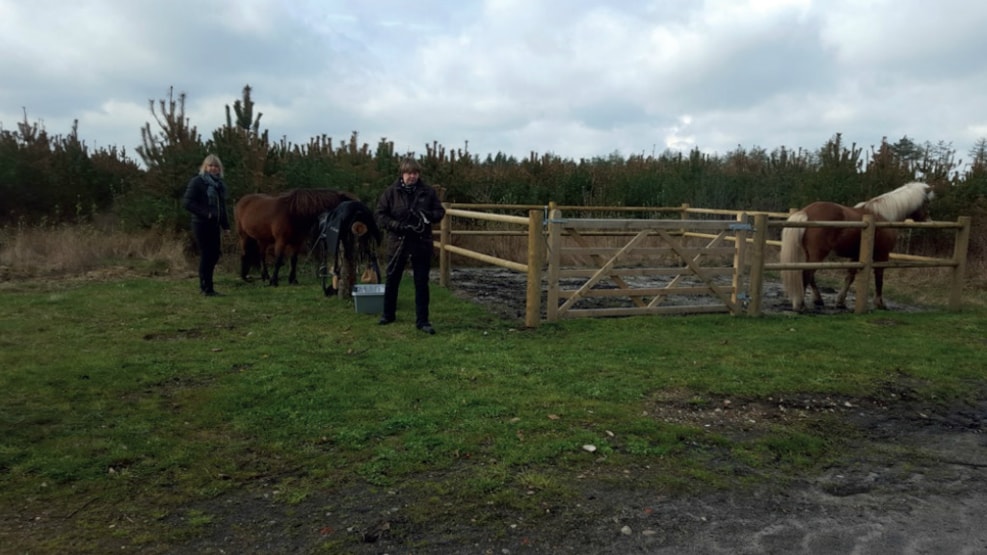 Horse riding routes in Gl. Rønbjerg - 8,5 km
The horse riding route in Gl. Rønbjerg runs through Skive Municipality plantation and Estvad-Rønbjerg plantation. The route in Skive Municipality plantation is 3,5 kilometers. The route in Estvad-Rønbjerg plantation is 3 kilometers. The routes are connected via Præstevejen and Gammel Rønbjerg Vej. The trip along the country roads is 1,5 kilometers, and it is possible to ride in a wide and even verge.
In Skive Municipality plantation there is a trailer parking area, a hitch post, a fold, and tables with benches. In Estvad-Rønbjerg plantation there is a hitch post and tables with benches. There is no parking, but it is possible to go through with a trailer.