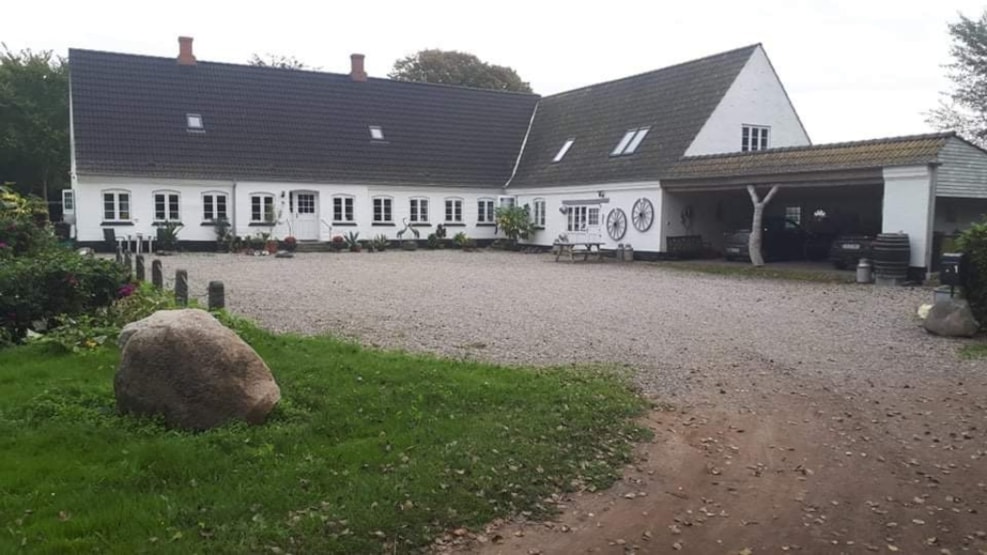 Holmegaarden B&B
Holmegaarden is located in scenic surroundings in Dunkærmark, only 8 km from Ærøskøbing and Marstal.
Holmegaarden is idyllically located in the countryside, in quiet surroundings and with beautiful views of the landscape with fields and sea. The farm is a disused agricultural property from 1856 and has been renovated over the last 15 years. The house is located in a 1000 m2 garden landscaped with trees, lawn, flowers and fruit trees. You will have good chances to see both fallow deer and hare as well as hear birdsong. About 10 minutes walk along the path you will find the sea, where there are good opportunities for both swimming and fishing.
Holmegaarden has 5 rooms / apartments for holiday rental and has a 6th apartment under construction.