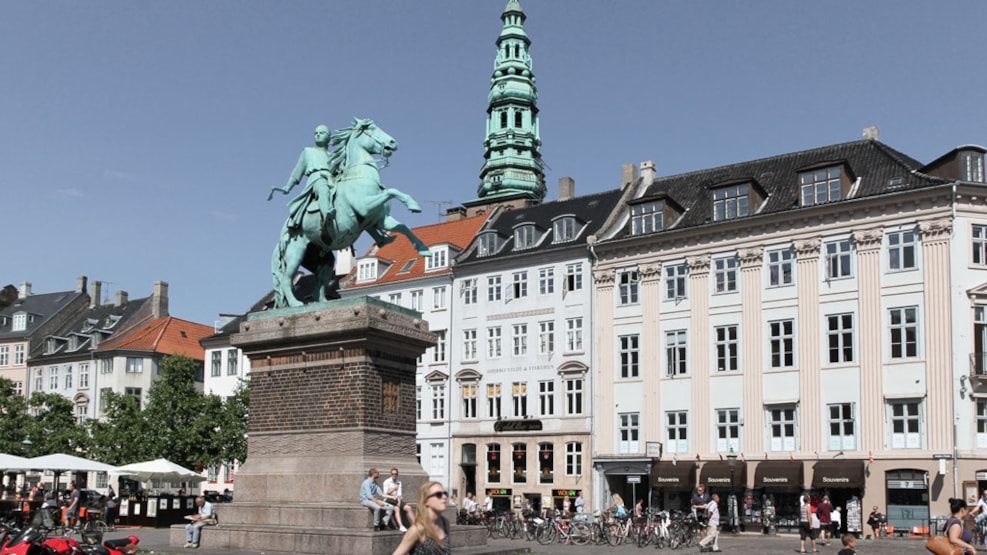 Højbro Plads
Højbro Square in the center of Copenhagen
The main feature of this square is the equestrian statue of Bishop Absalon, founder of Copenhagen.

On the base of the statue you see herring swimming - symbolizing the importance of the herring-fishing during the Middle Ages.

Export of salted herring was the reason for the growth of the small fishing settlement, which in turn made the building of a fort necessary to protect the town (1167), finally leading to the present city of Copenhagen.