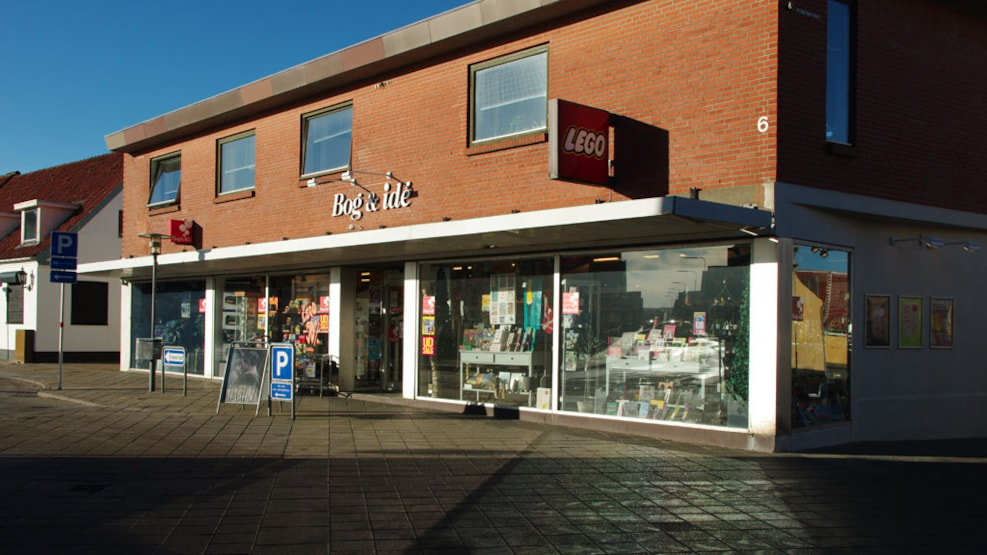 Hirtshals Bog & Idé (bookstore)
A special shop with a wide selection. Here you will find books, board games and hobby articles. The store also hosts different events.
A store with an interesting selection in the center of Hirtshals pedestrian street.
Are you in the need for a new book for your next holiday or just looking for the perfect boardgame for the next game night the "Hirtshals Bog & Idé" is the perfect store for you.
At Hirtshals Bog & Idé you will find a wide selection of the newest books for both adults and children. You can also find other products, such as leather effects, souvenirs, boardgames, toys and creative tools for you own do-it-yourself workshop.
At Hirtshals Bog & Idé you can expect to get personal help and the staff is always prepared to give you advise on gifts and books.
You are welcome to follow the many offers the store has on their Facebook page. Here they will announce different offers and events.