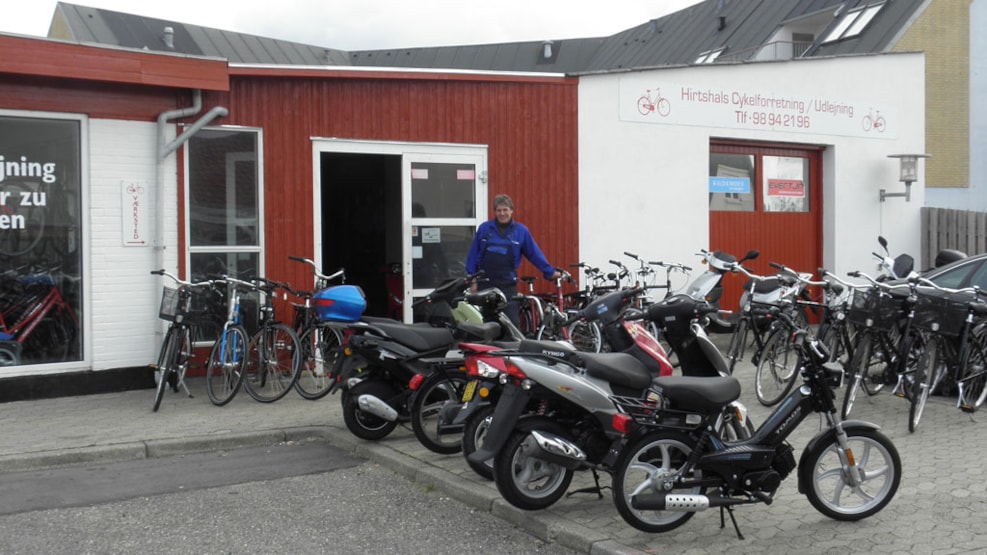 Hirtshals bike rental
In order to start your life's cycling adventure, you obviously need a good bike that can get you off. Therefore rent your bike at Hirtshals Bicycle Rental "Hirtshals Cykeludlejning". 
Experience Hirtshals and the region on good quality bikes from Hirtshals Cykeludlejning. We rent out tandems, trailers, MTBs, etc. Get a special offer for a cycling trip in the Land of Light. The cycles can be delivered at the ferry companies in Hirtshals and picked up at your holiday address. We can also help with baggage. All cycles are fitted with Kevlar tyres to reduce the risk of punctures.