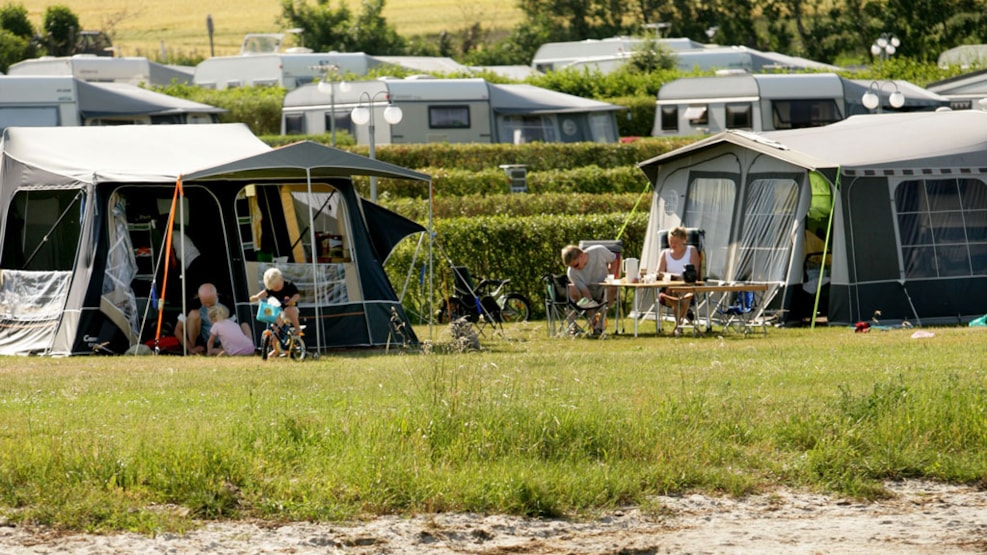 Himmerland Fiskepark & Camping
Not far from Aalborg, you can find the popular put & take lake Himmerlands Fiskepark & Camping. Here, you can go fishing and camping in scenic surroundings all year round.
In addition to put & take, the area also offers a cozy campsite. There are six cabins with room for six people in each cabin and 50 places for caravans or tents. There are access to good facilities and dogs are welcome on site.
The fish always bite at Himmerlands Fiksepark & Camping. Trouts are released every day for put & take - and twice a week the very large kind of at least 7kg are released. Are you among the lucky ones to catch a trout of at least 7 kg, well! Then you can get your picture on the website in addition to receiving a needle as proof of your catch.
For those who appreciate fishing in peace and quiet, it is also possible to rent your very own lake. The campsite is primarily aimed for anglers.
Read more about Himmerlands Fiskepark & Camping (in Danish)…