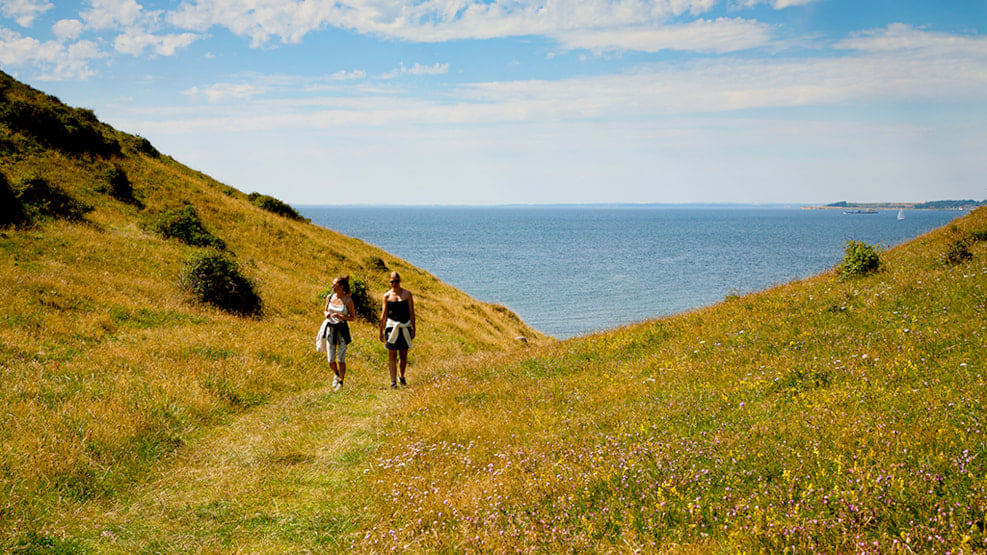 Hiking paths on Samsø
Samsø's nature is a magnet for interesting hikes.
The magnificent hilly landscape of the northern island, or the protected areas around Stavns Fjord are obvious opportunities for experiencing nature up close, but the southern part of the island with Vesborg Fyr and Brattingsborg forest also deserve attention.
No matter where on Samsø you are, we recommend that you exit your car and experience the island on foot. This gives you a chance to exercise, a healthy appetite and not least the opportunity to get to know the diverse nature of the island.
When walking around in nature, please behave in an appropriate manner and follow the rules for walking in the privately owned forests:
Only walk on the paths and the roads
Do not pick from the branches and bushes and do not dig up plants
Do not smoke
Remember to put your waste in waste containers or take it home with you
Keep dogs on a leash
Please respect all signs in the forest and on open land