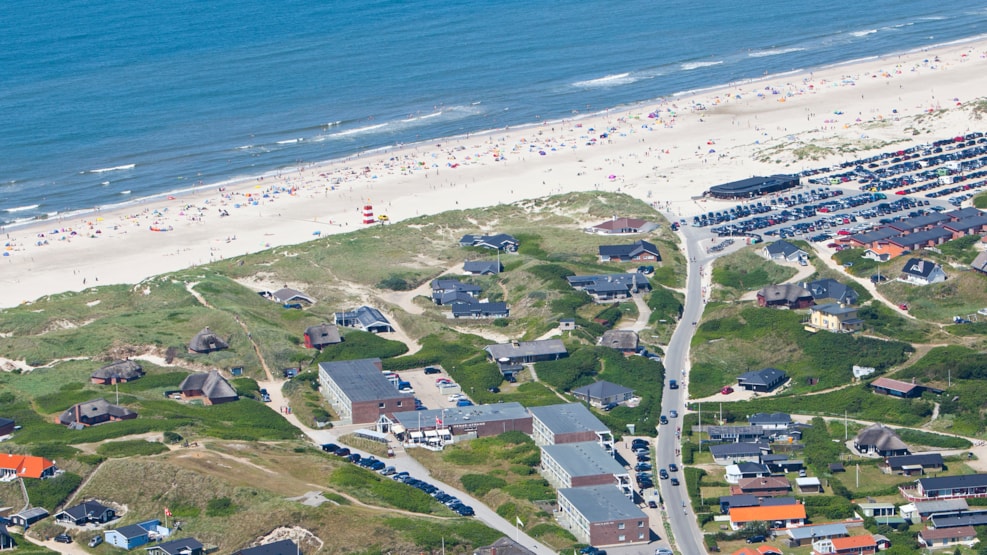 Henne Strand Feriecenter
Henne Strand Holiday Center is within a stone's throw from the beach and the many shops in town. Here, you can take a swim in the indoor swimming pool, enjoy a pizza in the restaurant or explore the beautiful nature in the area.
Henne Strand Holiday Center or Henne Strand Feriecenter is situated only 5 minutes from the beach and 5 minutes away from the well-stocked shops of the area. The holiday center consists of 70 apartments and has a private parking lot. As a guest, you have access to the indoor swimming pool, sauna and activity room, where you can play ping-pong. There is a nice restaurant with Italian-inspired cuisine and take-away food.

This is a wonderful holiday area with fresh sea air, wide beaches, sand-dunes, moorland, forests, and plantations. Henne Strand has plenty of space for everyone. There are several activities to do in the area: aqua park, golf, tennis, minigolf, supermarket, bakery, arts and crafts shop, fashionwear shop, footwear shop, horseback riding and bicycles for rent.

Henne Strand Holiday Resort is situated 12 km from Nørre Nebel, Varde.