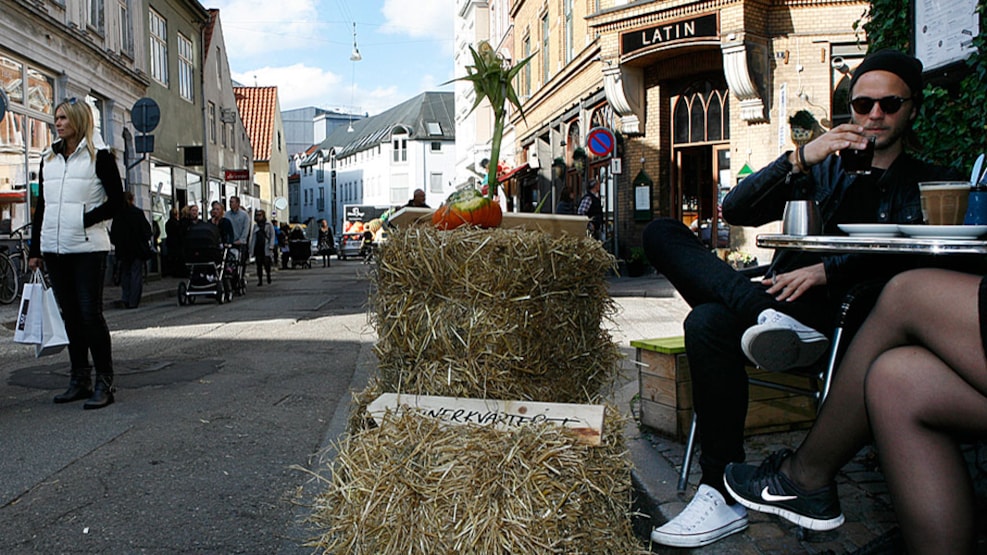 Harvest Festival in the Aarhus Latin Quarter
In late summer, the celebration of the harvest being gathered takes place - also in Aarhus. The Harvest Festival in the Latin Quarter is a celebration with plenty of activities, where one honors and enjoys the season's best, newly harvested fruits, flowers, cider, and freshly pressed apple juice.
Everyone is welcome to come by and smell, touch, and taste this year's many delicious crops.
The Charming Latin Quarter
The Latin Quarter in Aarhus is the city's oldest area and holds small, charming shops and cobblestone streets. During the Harvest Festival, the entire neighborhood exudes a cozy autumn and late summer atmosphere, along with lots of live music. Visit the cozy stalls, including free samples of delicious autumn-inspired soups from some of the neighborhood's tasty restaurants.
See what others are sharing on Instagram