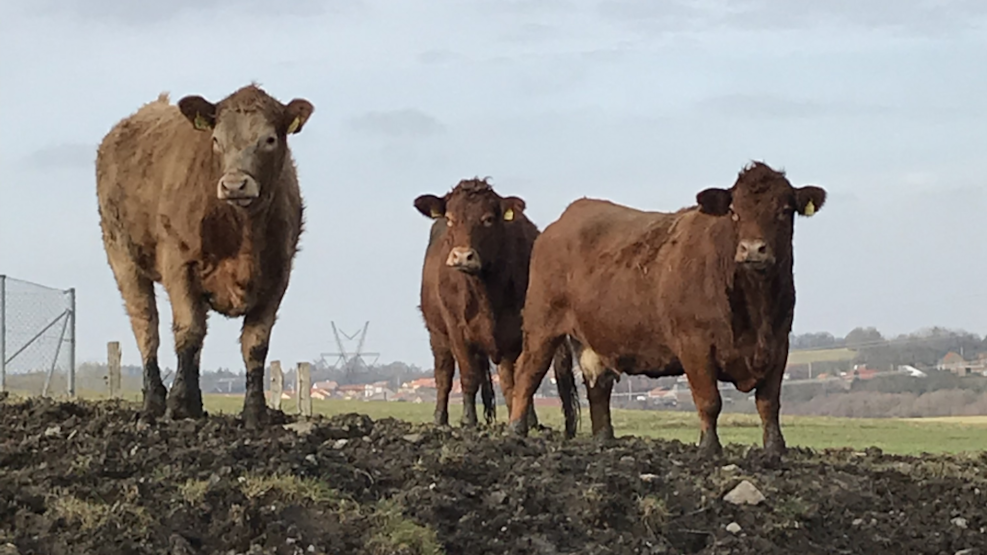 Hanstedholm
This social pedagogical eco farm with its own production of fresh and preserved vegetables and meat is located just north of Horsens. Here you can – depending on the season – buy potatoes, onions, and organic quality meat from free-range pigs and limousine cattle. At the food stall you can also purchase herbal salt, jam, and firewood.
A different kind of farm
The village of Hansted near Horsens is home to the ecological farm Hanstedholm. Here, they produce a big selection of vegetables as well as beef and pork. Their products are delivered to local eateries but are also for sale in their food stall. But Hanstedholm are different from other local farms. It is a part of Horsens Municipality's employment program. It is not a traditional farmer that is in charge of the produce 35 physically and mentally disabled employees together with residential social workers. Some take care of the animals, others re in charge of pickling vegetables, harvesting, or many other functions that are essential in running a farm.
Food stall with fresh organic ingredients
Hanstedholm has a food stall where you can purchase fresh vegetables, herbal salt, and firewood. During autumn you can buy the perfect pumpkin for Halloween. The food stall is self-service, and you can pay cash or with the Danish mobile payment app MobilePay.  
Follow Hanstedholm on Facebook
On Hanstedholm's Facebook page you can learn more about life on the farm and see what is for sale right now. Hanstedholm's meat products must be ordered in advance. On Facebook you can see when you can order their quality meat.
A part of The Coastal Land food map
Hanstedholm is one of many interesting local farm shops and food manufacturers who are mentioned on the food map of The Coastal Land. The map is your guide to local high-quality products. From dairies to smokehouses, and orchards - The Coastal Land has it all.