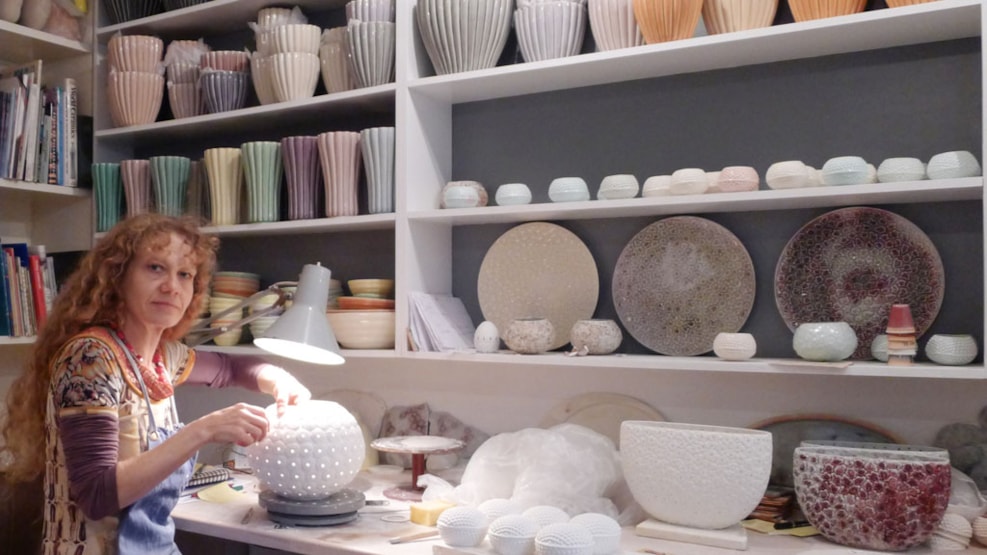 Hanne Bertelsen Ceramics
Artist Hanne Bertelsen works with unique pieces and small series of ceramics and porcelain artwork. You will find her shop in the city centre of Copenhagen.
Hanne Bertelsen is a graduate of The Danish Design School in 1991 and runs a small shop and gallery in the centre of Copenhagen.
Hanne is deeply concerned with the materials and fascinated by what can be created from clay, sand and glass.