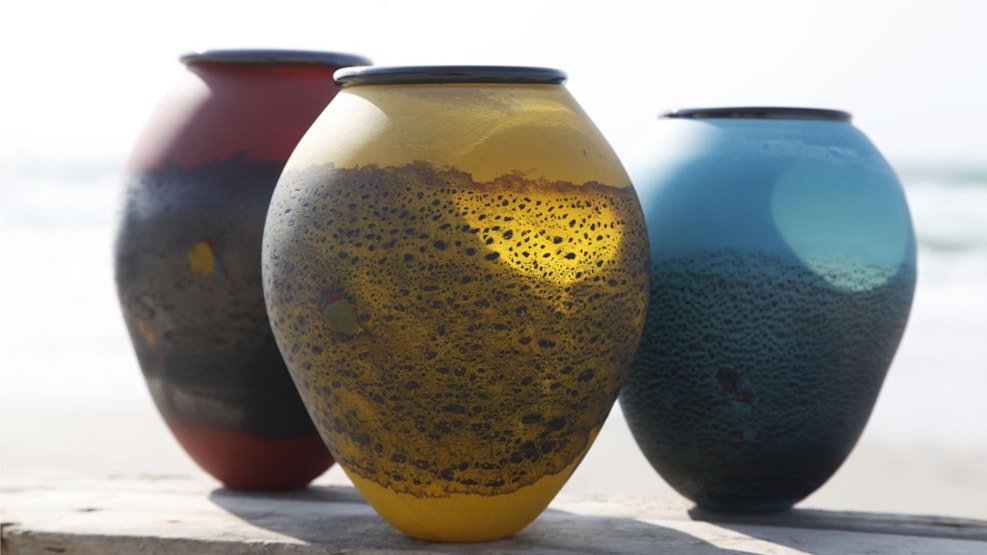 Glaspusteriet Rikke Precht
At Glaspusteriet Rikke Precht you can experience the working workshop and be drawn by the glowing element.
Glass art in Lønstrup by Rikke Precht
See how 1100-degree hot glass is blown and shaped according to 2000-year-old traditions & techniques that have remained more or less unchanged. The molten glass is picked up on an iron rod called a pipe, rolled in the desired colour combination & shaped with tools, wooden blocks & wet newspaper. Air is blown through the pipe & the glass takes shape. Witness the fascinat¬ing process at first hand.
"Glass is a fascinating and enchanting material. It invites shapes and colors and arouses my curiosity time and again" says Rikke Precht. Her glass craft is found in the most beautiful color combinations. Come and experience her in the open workshop and get drawn to the glowing element. 

Call for visiting outside opening hours (+45) 4110 1123.