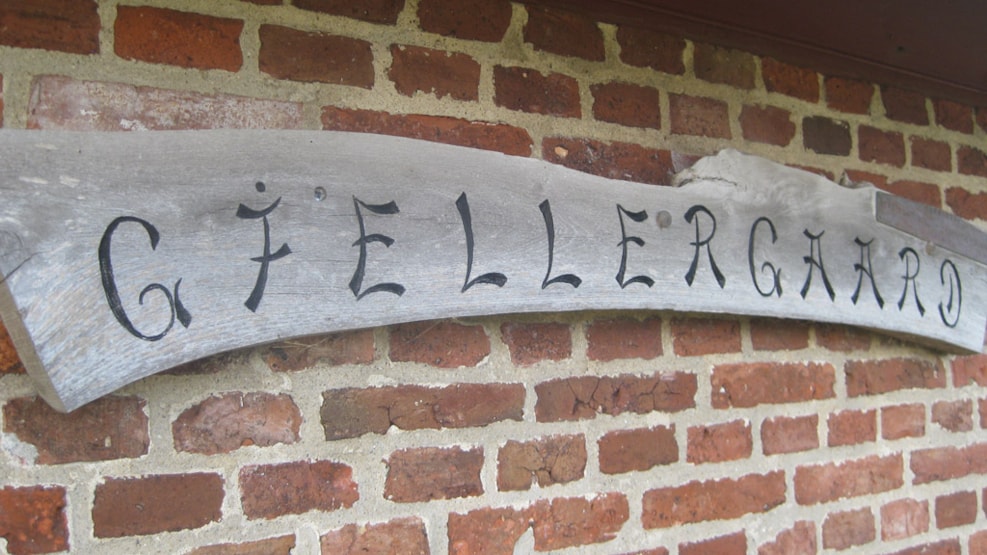 Gjellergaard's Café
Enjoy coffee and cake in cosy and beautiful surroundings.
In the rebuilt barn coffee with cake and warm waffles can be bought. Gjellergaard is furnished as it probably looked in the year 1900. All the old things in the house have been given by people from the region. The two old stoves in the rooms have been given by Morsö Iron-foundry. On the stove, in the old kitchen, cooked twisted pastry and apple fritters will be made on special occasions.
The regional farm, Gjellergaard.
The building has been restored and represents the westjutlandic fisher-farmer's style of building. The old part of the farm is converted into a Regional farm. Here you will find exhibition and sale of handicraft, amber, wool, jewels etc.
In the sheephouse - built in 1996 - there is a collection of farmer's and fisherman's old tools. Outside the barn you can see a "Limfjord-boat".
Gjellergaard lies on the route of the planetpath in a beautiful and remarcable landscape with a view to Lemvig and the hills round the old manor Kabbel. In memory of the poet, Thöger Larsen, a stone has been erected south of Gjellergaard.
Opening hours:
All days from 12 noon - 5 pm.
Easter: Maundy Thursday, Good Friday, and Easter Monday
Whitsun: Whit Sunday and Whit Monday
June: Every Sunday
July: Mondays, Tuesdays, Wednesdays, Thursdays, and Sundays
August: Tuesdays, Wednesdays, Thursdays, and Sundays. Market day the 2. Sunday of the month
September: Tuesdays, Thursdays, and Sundays until the 15th.
October: Sundays - Tuesday and Thursday of week 42
Christmas: The last 4 Sundays before Christmas