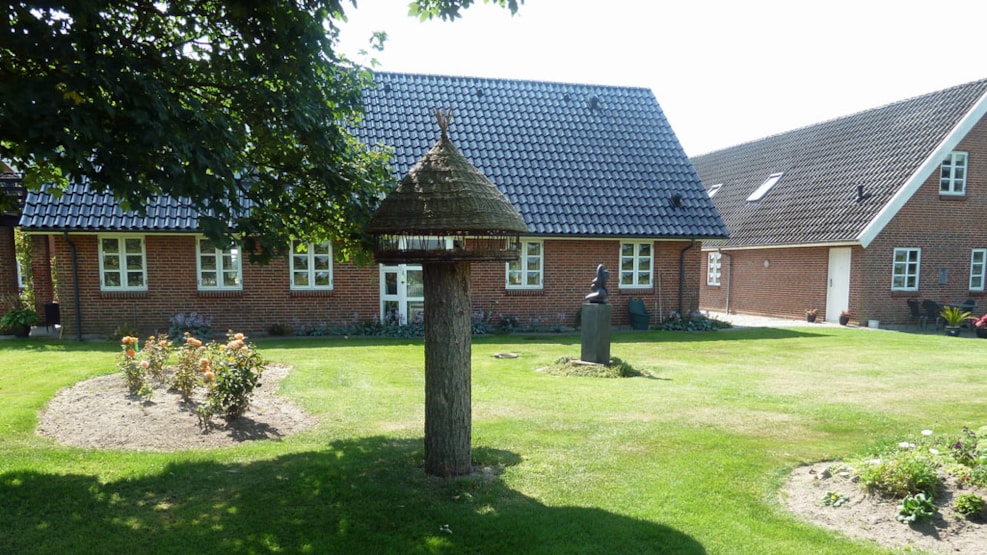 Give Bed and Breakfast
Stay the night in wonderful, green and relaxing surroundings at Give Bed and Breakfast, which provides over 35 beds, spread in 2 completely new double rooms with private bathroom and 5 big family rooms – all with TV equipment.
There are 4 shared bathrooms and 3 separate toilets, shared kitchen furnished with domestic appliances like refrigerator, oven, microwave oven and a big 125 m2living room, which has cozy sofa areas and TV.
The place is newly renovated and surrounded by a beautiful garden with many fun activities for both adults and children. Enjoy the evening with delicious barbeque dinner on the terrace or make twistbread on the common fire ring, while the children are having fun on the playground or racing around in some of the go-carts that are at disposal for all the guests.
Afterwards use the forest paths around the area and enjoy a long evening walk in the fresh air, before going to sleep in one of the comfortable and bright rooms.
Give Bed and Breakfast is open all year round and has room for everyone.