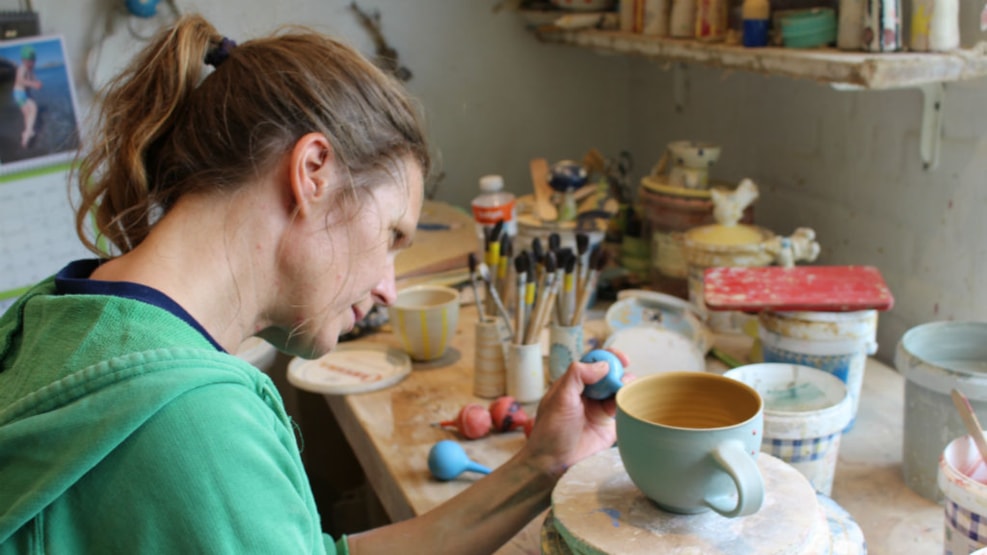 Giebelhausen Keramik
At Giebelhausen Keramik, unique craftsmanship is created based on Scandinavian tradition.
Playful and humorous - With a light hand, imagination is let loose in the cosy pottery workshop in Lønstrup. The earthenware is decorated with slip by hand and is fired at 1180 degrees. Unique applied art is created based on Scandinavian traditions. See the process from the turning of the clay  through to the cheerful finished article, as angels, hens and bees come to life.
"My ceramics are created to be used every day" says ceramist Kari Giebelhausen. Customers blend the colorful products, and have a wide range of cheerful colors. Kari finds her inspiration in food, flowers and textiles. Her unique angels, chickens and reindeer occurred somewhere in the universe of fantasy. 
Closed in January.