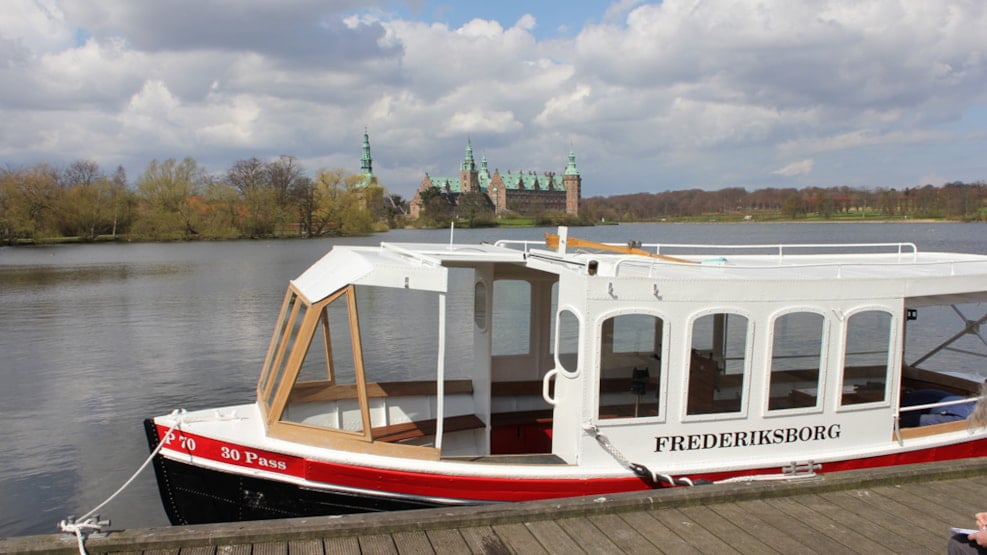 Get married on board Den Lille Færge M/F Frederiksborg
Getting married on board the small ferry on the castle lake in Hillerød is the beginning of a journey through life - you set sail as unmarried and come back as a married couple!
If you want to get married on board the small ferry, you rent the whole ferry; it costs DKK 1,000 for an hour.

The ferry can also take a small trip with the wedding guests on the lake from the jetty at Slotssø palæet if the company is holding the wedding party at Slotssø palæet.

The ferry can be hired every morning until 10.45 and afternoons and evenings from 17.15. There is room for a maximum of 26 guests, incl. the future couple and a marriage officiant or priest.

The benches are covered with soft cushions, and the sides can be closed so that no one sits in a row. If it's a bit chilly, there are blankets for everyone. There is a small table at the back of the ferry with space for champagne.