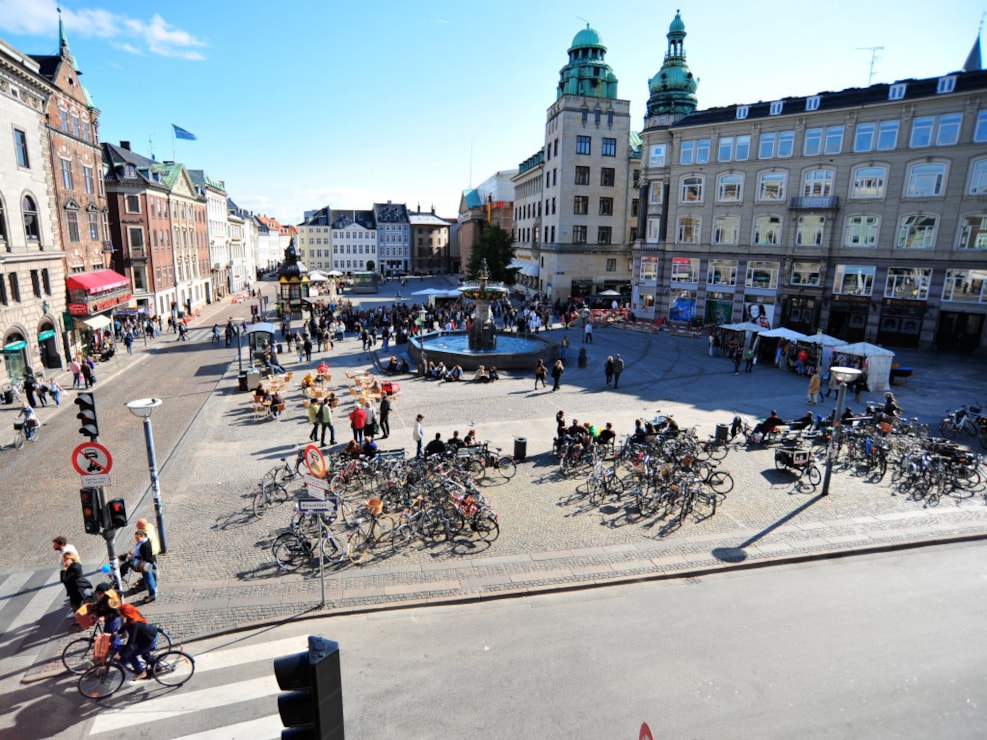 Gammeltorv
Gammeltorv Square in the heart of Copenhagen

Gammeltorv (Old Market) is the oldest market square in Copenhagen. In summer the atmosphere is almost South European here with crowds of people, traffic, and market stalls.

The square is lined with some very prominent buildings and in the middle you find the beautiful renaissance fountain Caritas. On 16 April, the queen's birthday, golden apples sprinkle in the water.