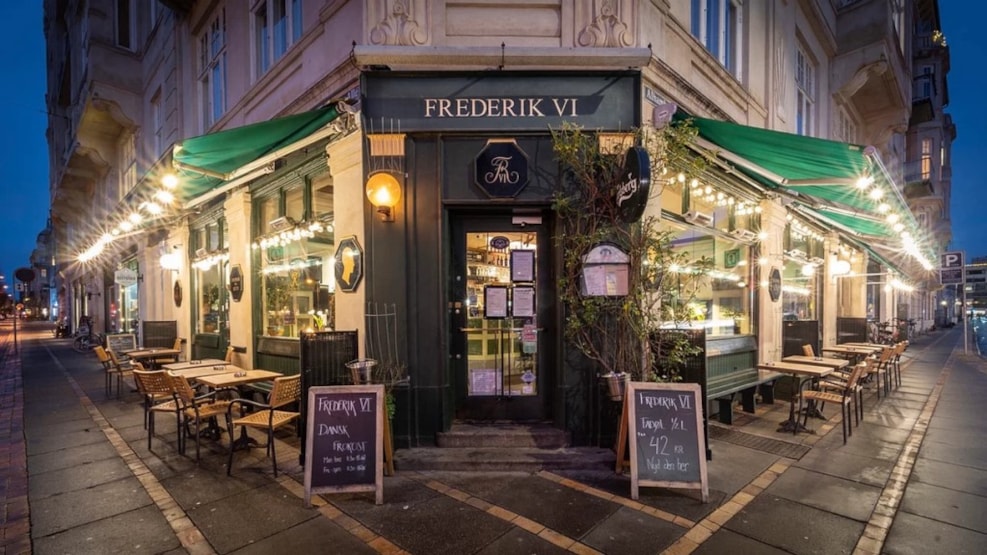 Frederik VI
Since 1973 has Frederik VI beer bar and eatery, on the gorgeous Frederiksberg Allé, welcomed people to a good beer and a delicious lunch.
The place is named after the Danish king Frederik the 6th, who used to take his summer vacation in his castle in Frederiksberg garden, which is just at the end of the boulevard. And it's also the location that's the most stunning. With the boulevards big and beautiful trees, and the old apartment mansions that lies on the street. It truly is a royal setting.
They serve traditional danish food during lunch and dinner, complemented with a big selection of both Danish and international beers. More accurately 26 taps, so there is plenty to pick from.
Frederik VI lies on "Copenhagens theatre street" and is therefore often visited by artists, musicians and actors. Most famous the danish author Dan Turell, who came there regularly. They still have a picture of him, above the place he always sat.