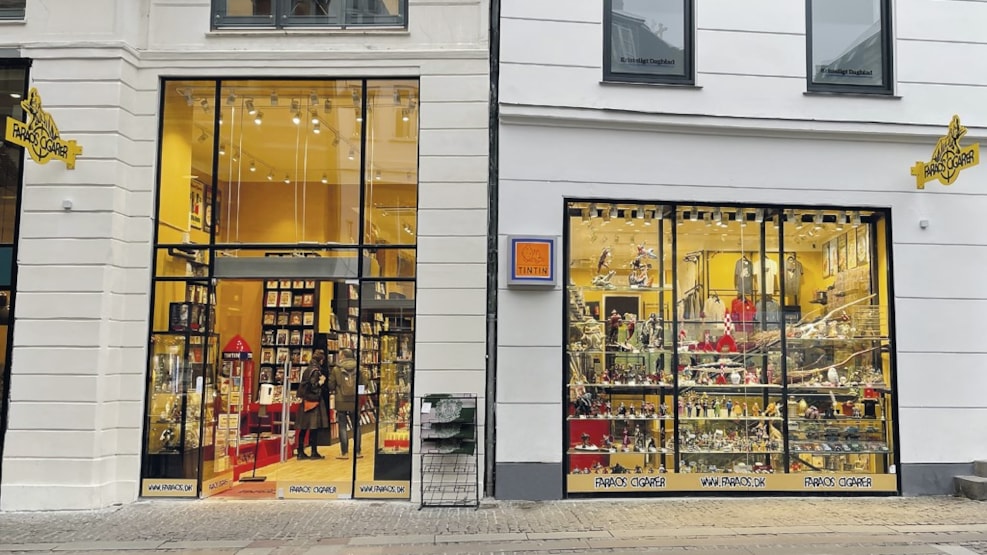 Faraos Cigarer
Faraos Cigarer (yes, the name comes from Tintin) is Denmark's leading specialty shop for games, comics and comics related merchandise.


Faraos Cigarer is a one of a kind storehouse of comedy strips and action cards. If you are a comic addict do not miss out this one!

In the shop you can buy all kinds of figurines - the Simpsons family, Tintin, Asterix and many here.