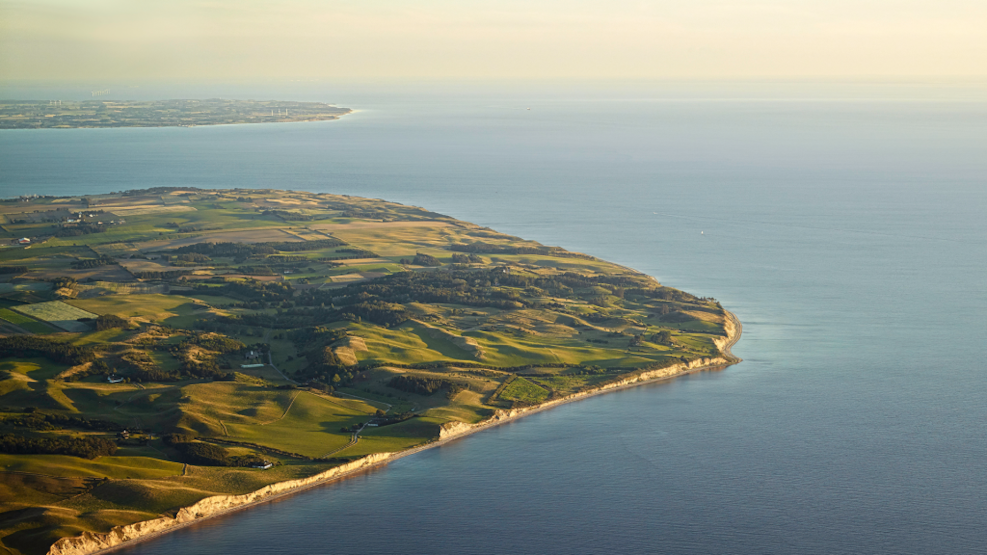 Facts about Samsø
Samsø and the sea around the island invites you to a wonderful combination of deep relaxation in calm surroundings and wonderful holiday activities.
The beaches vary from wide child-friendly beaches with shallow water to the slightly deeper, and elsewhere more rocky beaches, which is good for fishing. Everywhere the water is crystal clear, and the long coastline means that the beaches are never crowded.
Samsø is 114 square kilometers in area with a beautiful and varied countryside that offers many experiences and opportunities for activities.
The landscape and the short distances between everything make Samsø ideal for cycling.
Samsø is a piece of Denmark in miniature: Coasts with steep slopes, a hilly landscape with deep valleys and glacial gorges, moorland and fertile farmlands and a bay with many small islands and islets. The agricultural parcels, which are full of vegetables and potatoes, give the landscape its own colorful character.
On the island there is a string of quaint villages, a total of 22 large or small, each with its own character and charm.
Facts
Area: 114 km2 of which:
20% protected
8100 hectares are cultivated, of which:
800 hectares of potatoes
600 hectares of berries and vegetables
Population: 3726 (4th quarter of 2016)
Inhabitants per km2: 33
Length: 28 km
Widest point: 7 km
Narrowest point: 500 m
Total coastline: 120 km
Highest point: Ballebjerg 64 m
Largest city: Tranebjerg
Number of round abouts: 0
Number of traffic signals: 0
Samsø – Renewable Energy Island
100% CO2 neutral
3 straw heating plants
1 solar and wood chip heating plant
11 onshore wind turbines on 1 MW
10 offshore wind turbines  on 2.3 MW