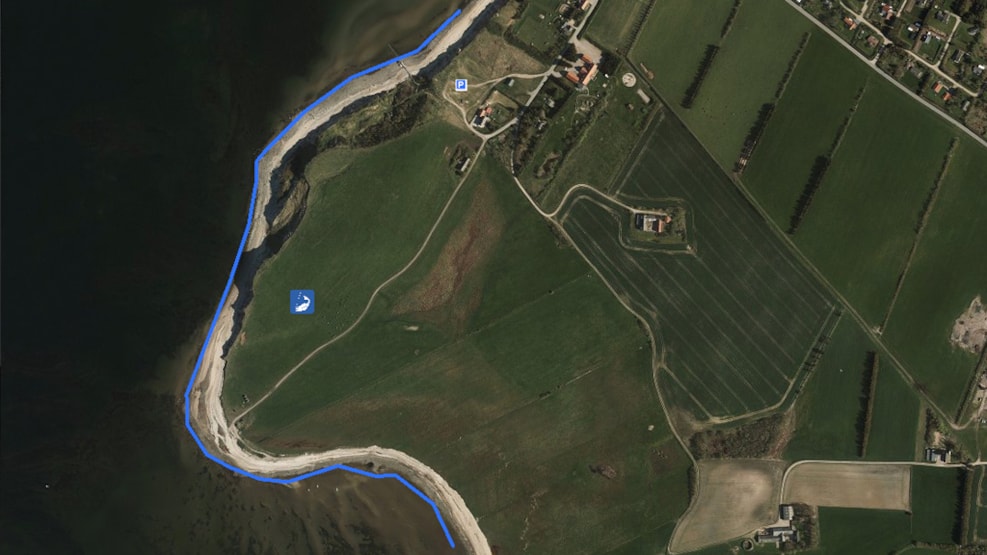 Ertebølle Fishing Ground
One of the Limfjord's best-known grounds, where a lot of fish are and at times anglers are as well. It is good to fish from this ground throughout the whole year, but especially spring, autumn and winter is great. The water turns turbid if there is moderate wind from West and South.
The coast ground was one of the first to be discovered, when pioneers, within coast fishing, began exploring the Limfjord after Second World War. There are great possibilities to find fossils at the beach just below Ertebølle Hoved (cliff), which rises 28 metres from the coast. The beautiful moler cliffs and the historical presence of the old stone age makes this location something really special.
Parking at the public parking space by the cliff, Gl. Møllevej 5
Source: Havørred Limfjorden