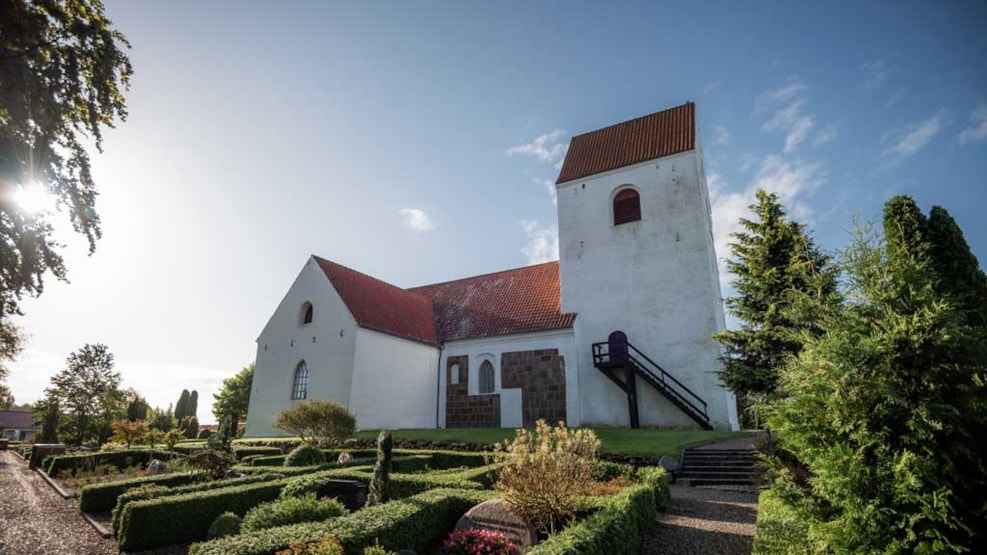 Ejstrup Kirke (Ejstrup Church)
The small village church, Ejstrup, was raised approximately in the year 1100. Later the church was rebuild, to contain a church tower and a side nave. When you visit the church you will still be able to experience the Anglo-Romanesque way of building.
You can also find several art pieces with different unique symbolic value. You will also see, that the font has different beautiful ornaments in the shape of lions. Till this day, no one knows the meaning of the lions.
If you are interested in architecture and churches you should definitely visit Ejstrup Church.