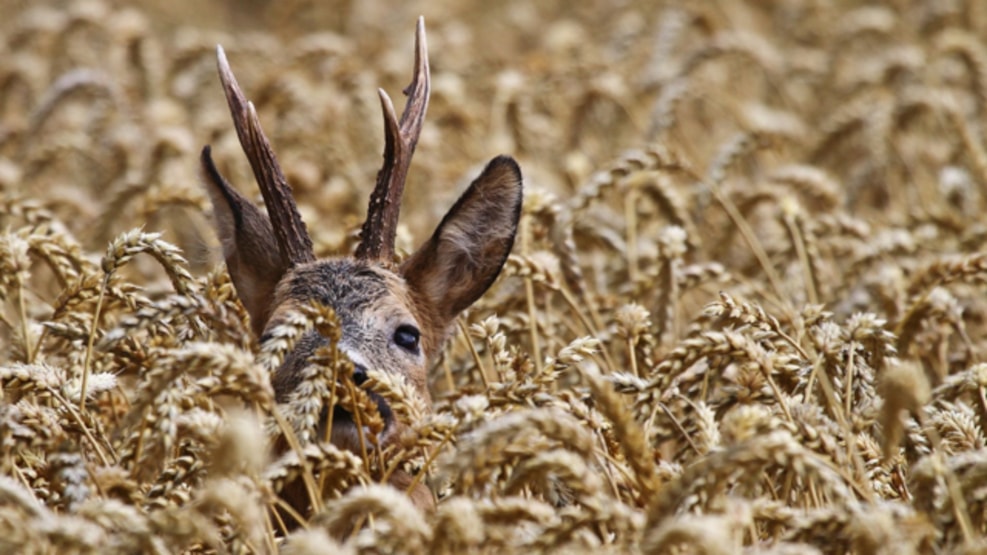 Animals on Samsø
There are many types of flora on Samsø, such as marsh, forest, salt marshes, grasslands and long coastlines, attracting a very rich wildlife. For example, you can see:
Deer
These can be spotted in large numbers all over the island. They are particularly active at sunrise and sunset. At dusk, you often find deer crossing the roads, so drive carefully.
Hare
While the hare is close to becoming an endangered species on the mainland, it thrives on Samsø. Samsø's numerous blackcurrant fields, vegetable fields and hedgerows provide food and cover for them and their offspring.
Foxes
The fox was eradicated around the year 1900 because it was considered vermin, but found their way back to the island in 1970. Due to Samsø's large bird population giving foxes plenty of food options, there is a solid population of foxes today.
Eider
Stauns Fjord contains one of Denmark's largest populations of breeding eiders. They breed during spring and summer on Besser Rev and other wildlife-protected areas.
The Marsh Harrier
A magnificent bird of prey that can be seen all over the island, especially around marshes with reed beds where they can hide and build their nests.
Other Birds
There is a rich bird life on the island. You can find more information here (in Danish)
The European Green Toad
Samsø is the north-westernmost home for this toad, and much has been done to ensure that its habitat has been protected on the island.
Seals
A large population of seals live around the island. There is a vast protected colony of about 300-400 of them around Bosserne. You can run into seals in search of food in the waters surrounding the island. From time to time the cubs come ashore. In these instances, it is important to keep your distance, so the cubs have the confidence to swim out to their herd after resting for a bit. You can take a seal safari with the ship MS Tunø – Further information here.
Porpoises
The southern part of Kattegat has a very large population of porpoises. In calm weather, particularly in the summer months, you can catch a glimpse of their fins as they jump from the water or hear their characteristic snoring.