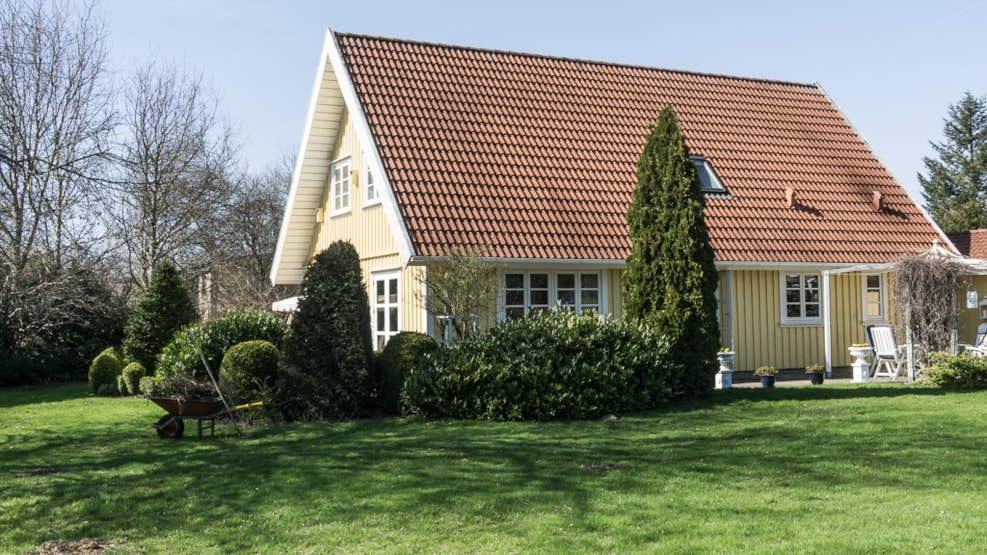 Dyhrs Bed & Breakfast
At Hanne & Erik Dyhr Bed & Breakfast, you'll stay in a cosy little village in the middle of the country, a mere 10 km from Næstved. The house is surrounded by a beautiful gardens with several terraces. The Hanne & Erik Dyhr Bed & Breakfast has three large, well-equipped rooms. There are extra beds for children, and baby beds can be borrowed. There is a shared bathroom and living room with a dining table and TV, as well as a kitchenette with a fridge, coffee machine, microwave etc.
There are lots of experiences on offer in the area. Don't miss a trip to the scenic Dybsø Fjord, which is within walking distance. Or make use of the hiking and biking trails close by. There is also a golf course within a few kilometres, and a place for canoeing and fishing (500m to the put & take lake). And you're not far from some of South Zealand's splendid castles and manors, including Gavnø Castle with a flower park, treetop climbing and much more. BonBon Land is just 12 km away.