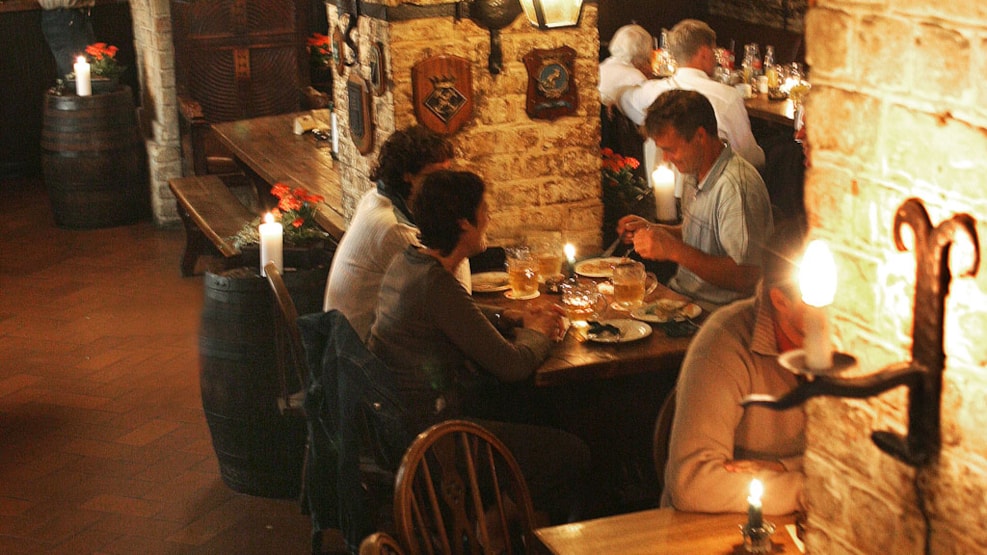 Duus Vinkjælder
Under the historic arches of the famous Jens Bang's Stone House from 1624, you will find restaurant Duus Vinkjælder. Here you can enjoy the medieval atmosphere and unwind with a glass of beer or wine.
The restaurant serves traditional Danish lunch, or you can enjoy your afternoon tea here. In the summer time, there is also outdoor serving so you can enjoy the hustle and bustle of Aalborg city centre while getting a bite and something to drink.
Restaurant Duus Vinkjælder is home to the Christian IV's Guild that welcomes foreign officials, when they visit Aalborg.

Read more about Christian IV's Guild.
Read more about Duus Vinkjælder in Aalborg (in Danish)...