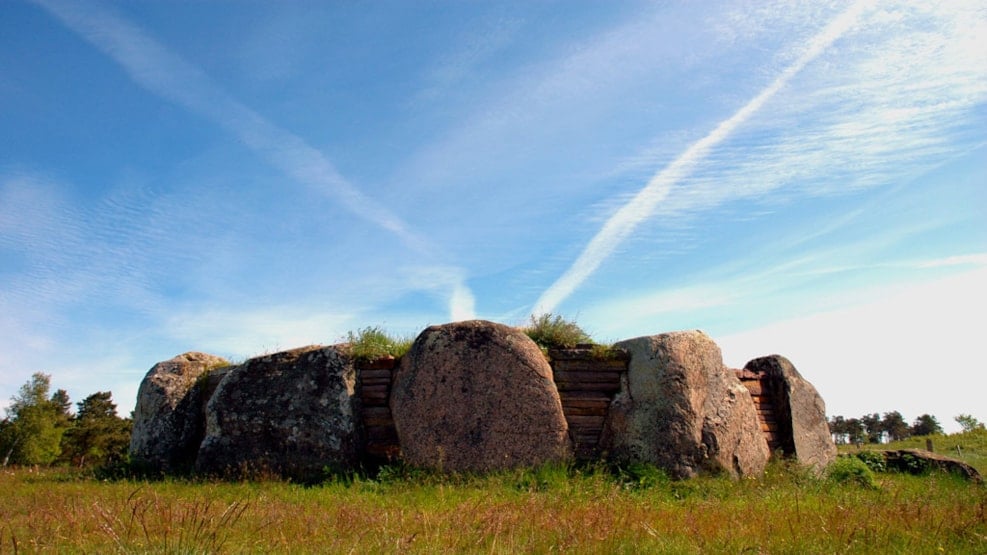 The dolmens at Tustrup
The protected area with reconstructed dolmens, passage grave and culthouse in Djursland is from the Neolithic age. The groundplan of the burned and collapsed treetemple, where the inhabitants from Tustrup worshipped their ancestors, has been restored by means of the stones lying on the ground.
The passage grave is with its 10 m. long chamber the biggest of its kind in Eastjutland.

The excavation of the heathern burial center at Tustrup showed unknown sides the Bronze Age peasants burial customs.