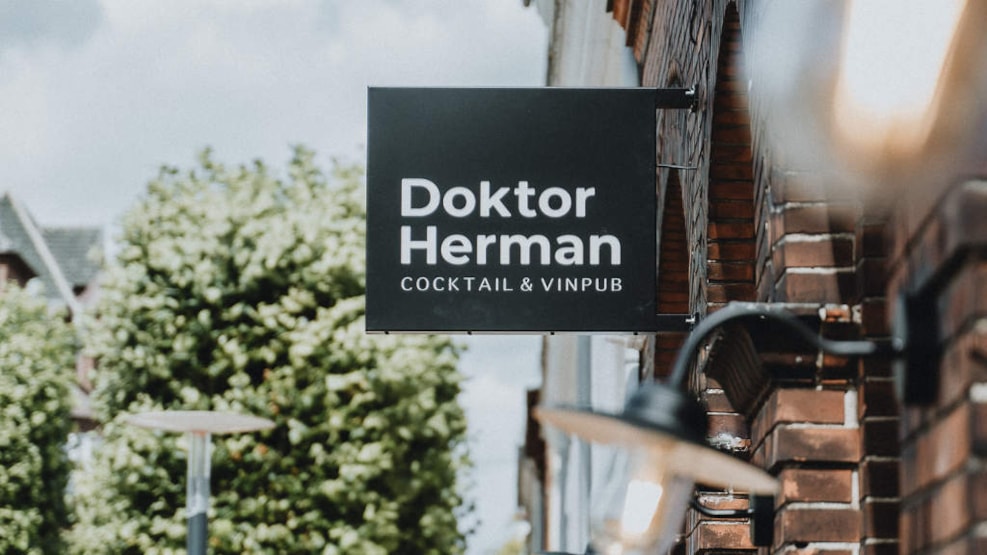 Doktor Herman Cocktail & Wine pub
In the southern part of Gothersagde Syd, close to the old port of Fredericia, you find Doktor Herman cocktail & wine pub.
Experience a unique bar concept and expect your senses to be challenged. Behind the bar you will meet double European champion in cocktails, Ulrich Deleuran Steffensen, and his team.
Look forward to a terrific selection of spirits with an emphasis on history, taste and quality. The menu includes cocktails with homemade ingredients, coupled with a mix of own creations and classics. Add to that a wide selection of delicious tasty wines from around the world and you have the recipe for an evening full of tasty experiences.
The name of the bar refers to the history of the building, where there used to be a medical clinic.