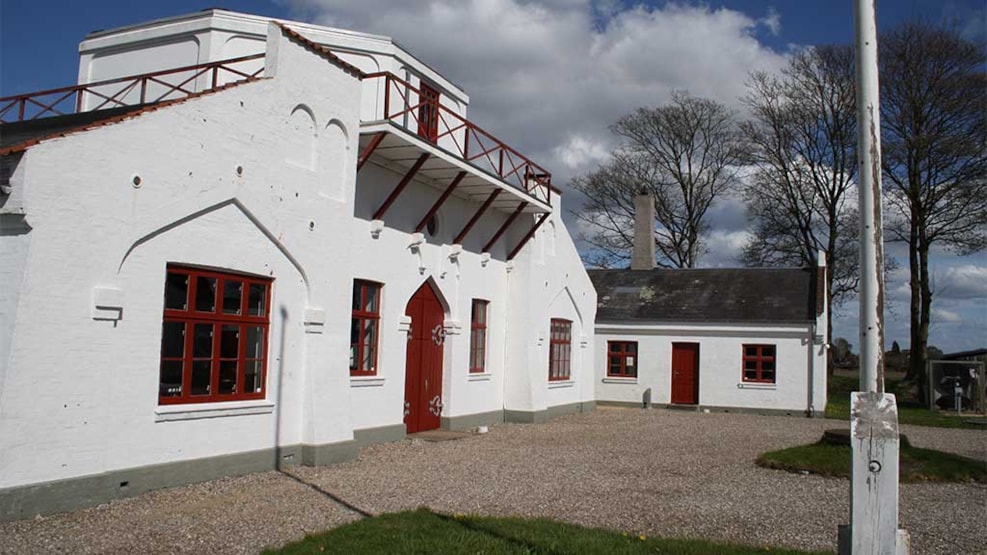 Digital guide Askov
Enjoy great stories about the people, their deeds and achievements in and around Askov Højskole (Askov Folk High School).
The core values of the folk high school concept had a great influence on the way of living in Askov/on daily life in Askov from its establishment in 1865 until today. The VisitVejen app includes a digital town tour, which guides you around many of the points of interest in Askov. Take your smartphone and go on a tour around Askov, absorbing the story of the town's houses, inhabitants, architects and owners. Stand in front of a house and see earlier pictures (of most of the houses) and read the descriptions on your smartphone, whilst gaining a deeper insight into the significance of the college for the town and area.
The material has been produced in cooperation with Museet på Sønderskov (The Museum at Sønderskov).
This is how to find the town tour of Askov on your Smartphone/tablet:
Go to the AppStore (iPhone/iPad) or Google Play (Android) and search for "VisitVejen", then download the app. It's free.
When the app has beendownloaded, open it and go to "Experiences" -> "Great Town Tours" -> "Cultural and historical tour of the college town of Askov".
Now you see a map with 30 information pins, each of which contains current and previous pictures of the house/location, as well as a text about its history and significance to college life.
Enjoy the tour!
Please note: the texts are only available in Danish.