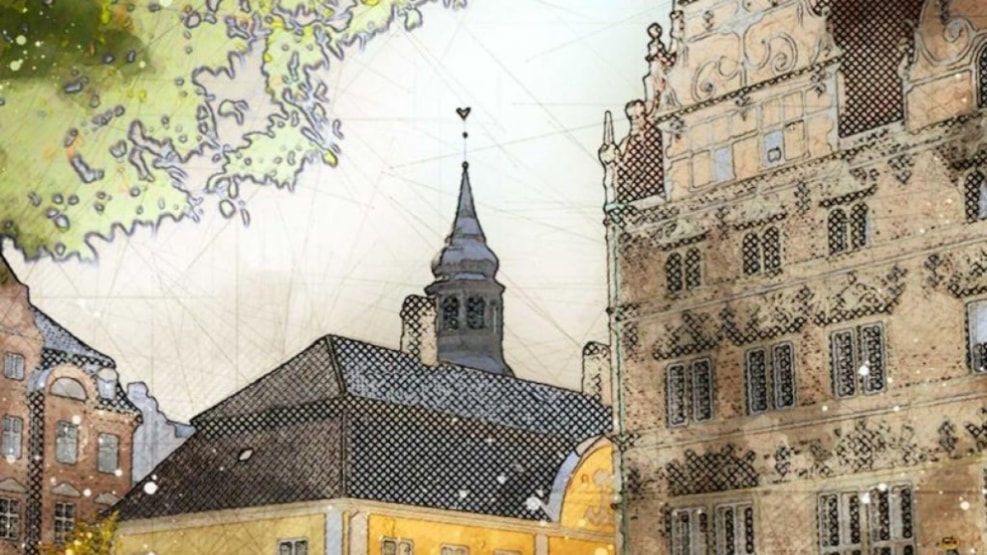 Digital City Tour - Explore the Historic Aalborg
Come along and head back 400 years in time where the local maid, Marie, who will be your local guide in Aalborg during the 1600 hundreds.
The guide is a mixture of historical facts, amusing stories and charades, and will give you a new insight in the history of Aalborg. Remember your headphones because the guided tour mainly comprises of audio bits at the different locations. The audio track is produced by 'Det Hem´lige teater'.
Begin tour – Discover the Historical Aalborg
Here's how you do it
Explore Aalborg is a webapp which runs on your smartphone's browser. When you pick a tour, you will have to allow the app to use the phone´s GPS and your location. Afterwards the app will guide you from spot to spot on the build-in map. When you are in the vicinity of a new spot, it will unlock, and you will be able to read or listen to information saved on that spot.
Explore Aalborg is a concept which is developed and tested by Destination NORD. If you have any questions regarding the app, find flaws or have any comments, you are welcome to contact us at info@destination-nord.dk.