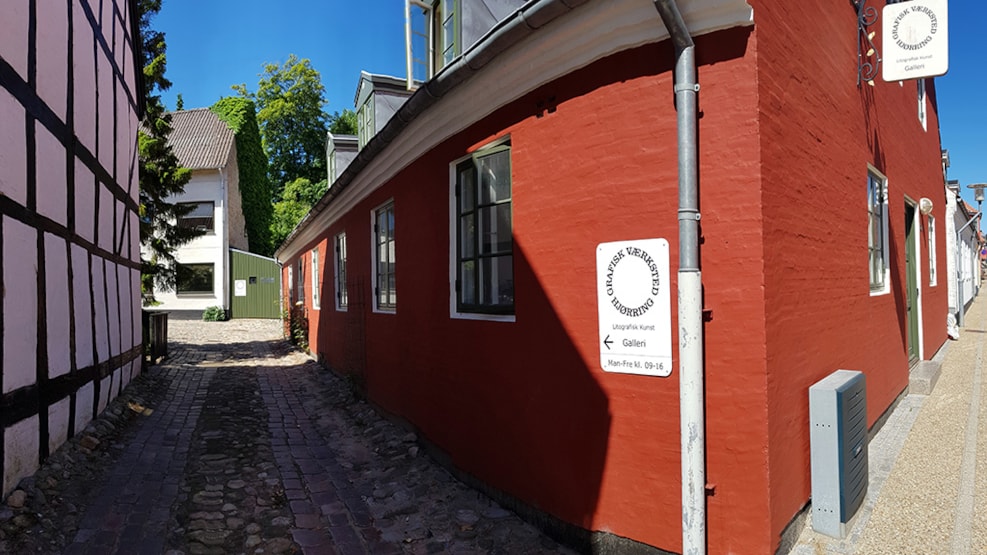 Det Grafiske Værksted in Hjørring
Det Grafiske Værksted, Hjørring

Lithographs and beautiful pictures, often in limited numbers.
Hjørring Grafisk Værksted has a great range of lithographs in all price classes by artists from at home and abroad. Drop by and get inspiration for your wall. You can see a wide selection on our website at hgv.dk or you can visit us at the workshop on weekdays from 9-16 or by appointment.

In the courtyard at Nørregade 35.