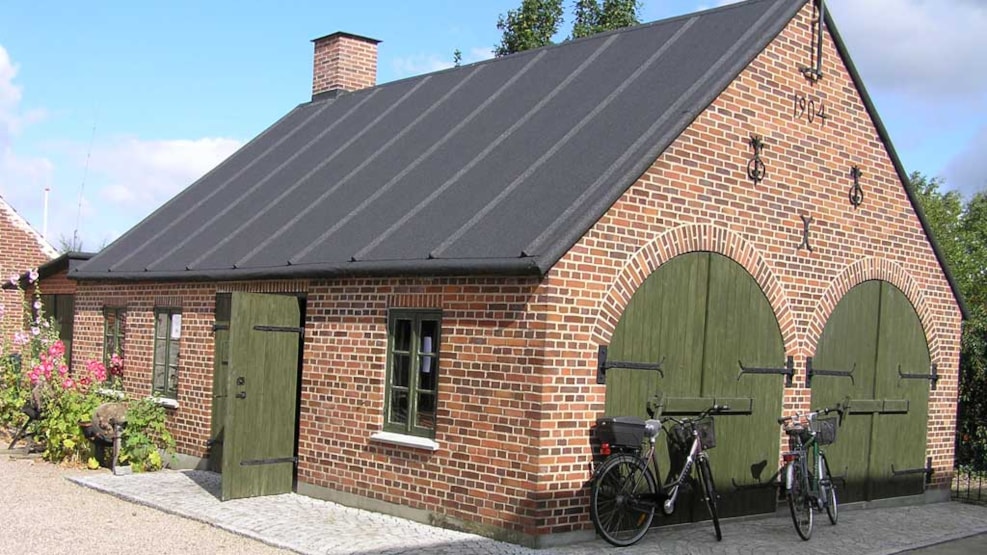 Den Gamle Smedie (The Old Forge)
It just oozes of history at the old smith. Experience the old craftwork with fire on the hearth and hammer blows on the anvil as the smith forges horseshoes, and see a large range of olden-day tools in their proper settings.
From the 1880s there was a forge shop on Pugdal field, but it was moved to Nørregade - literally stone for stone - where "Den gamle Smedie" was built in 1904 close to the mill. This was done in recognition that it was at the mill that the work tasks had to be picked up when the area's farmers came to trade. Hans Julius Hansen ran the business until 1941, after which his son Hans Oluf Hansen continued until 1984, when he retired. The fore shop was offered for sale, but police assistant N. C. Pedersen managed to persuade the municipality to buy it, after which it was converted into a museum.
The old esse, which dates from 1904, is still widely used. It is especially during guest visits to the smithy that the old craft of making a horseshoe is maintained. And there are many visitors.
The old forge shop in Vildbjerg is not just a museum, it is brought to life every Thursday from 9.30-11.30 AM, or by appointment. In the living museum you can meet people who can and do blacksmith work like 100 years ago.
The museum is open to schools, groups, etc. all year round, according to agreement. For further information: The Old Forge
For further information:
Den Gamle Smedie