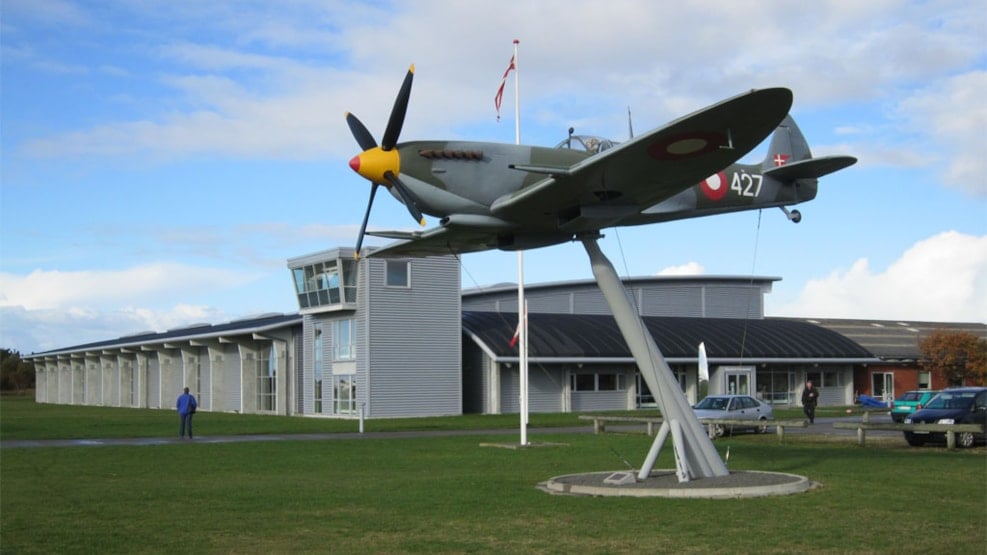 Danish Collection of Vintage Aircraft
Take a trip to the Danish Aviation Museum and experience aviation all the way back from 1911 to today. Here you can experience some of the planes that were in action during World War II, as well as see the planes that today are being sent to the world's hotspots. During the summer, there will also be demonstrations in the air, to the extend the weather allows it. 
A "flying museum". The Museum have more than 40 vintage aircrafts in Stauning.
The Danish Collection of Vintage Aircraft has both Danish and foreign airplanes from the years between 1911 till 1990. The collection consists of e.g. Spitfire, Meteor, Starfighter and 11 Danish built KZ types.
The museum in Stauning not only preserves old aircrafts, but they also keep them airworthy. 5 times during the summer the museum arranges flight nights. If the weather is fine, you can enjoy vintage aircrafts in the air. A visit at the museum takes you through the history and the development of the aircraft. In 2007 opened a new factory building that houses material from 1950 up to the latest.
See opening hours and prices by clicking here.