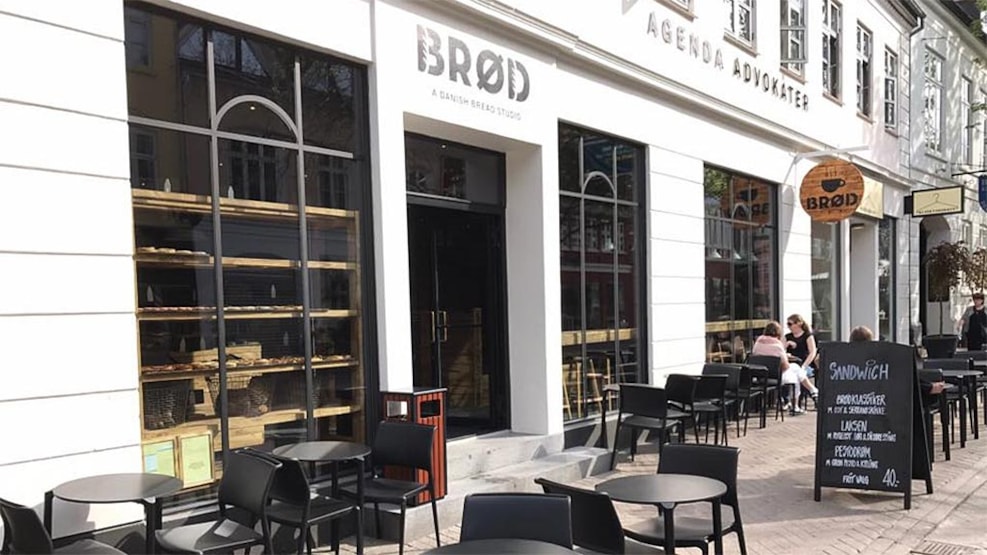 Danish Bread Studio
This bakery and its employees in Kongensgade are passionate about their craft. Here you can buy gourmet bread, muffins and butter-baked specialities, and you must not deceive yourself about their brownie snail and/or marzipan snail. Their bread is delicious and cold leavened, and you can taste the extra time and care they put into their products. The shop is designed as a bakery and café, so you can also enjoy their baked goods while you people-watch the passers-by in the pedestrian zone.
In addition to pastries, coffee is also a passion here. They even pick out their beans and roast them in their micro-roastery. The beans come from Colombia, Nicaragua, Brazil and Ethiopia, and you can buy their coffee blends in-store or online.
If you think you have come across BREAD elsewhere, it is not impossible - this Funen mini-chain also has a store in Vestergade in Odense and one in Svendborg.