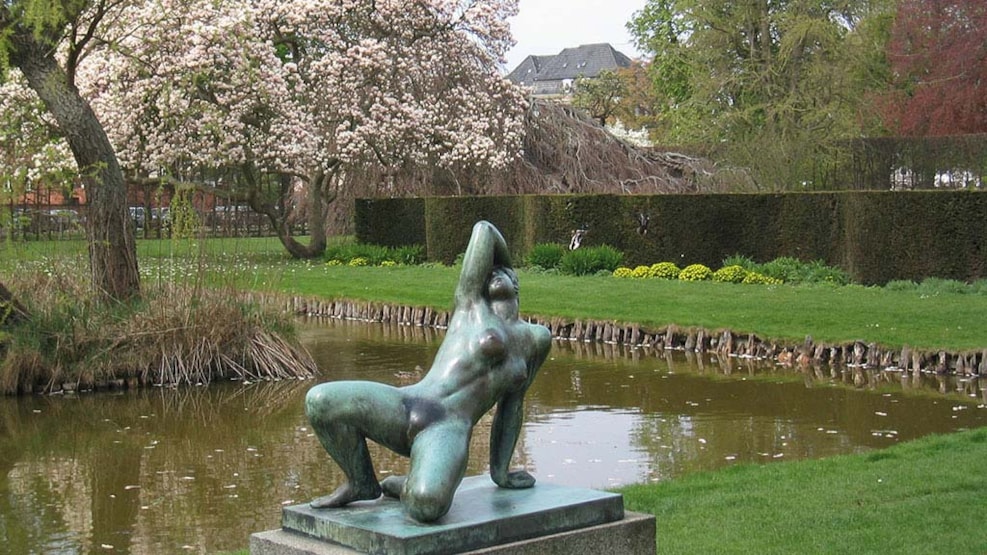 Danaë - bronze sculpture
In 1928, the New Carlsberg Foundation donated to Odense Municipality a metallic cement reproduction of sculptor Gerhard Henning's sculpture 'Danaë', which was placed in Munke Mose. The figure was transferred to Eventyrhaven and over the years was damaged by wind and weather. In an attempt to preserve it, it was moved to the Funen Art Museum in 1959. In 1965, the New Carlsberg Foundation donated a new bronze cast of 'Danaë', which first stood in Eventyrhaven until 1984, when it was moved to it's present location in the King's Garden at the Odense Palace.
Gerhard Henning (1880-1967)
Gerhard Henning had been a painting teacher in Copenhagen and further educated himself in his native Sweden in the art of drawing and painting. As a sculptor, he was self-taught.