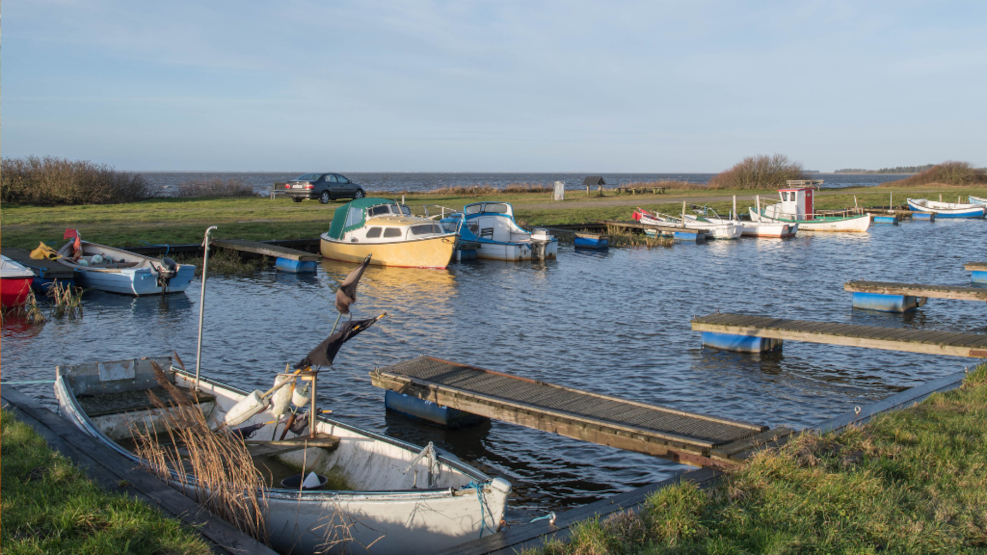 Damhus Å Harbour
Damhus Å Harbor is a cozy little dinghy harbor at Nissum Fjord in Northwest Jutland. The harbor is often used by local fishermen. Here you will find shelters, campfire space and picnic house.
Nissum Fjord has a hiking trail that allows you to hike all the way around the fjord.
At www.spor.dk you can find a marked route of 4 km, passing Harpøth Harbor to Sandbæknæs Fjordhytte. It is the same trail as the Nissum Fjord trail goes through.
At the harbor you will find an information board about the area.