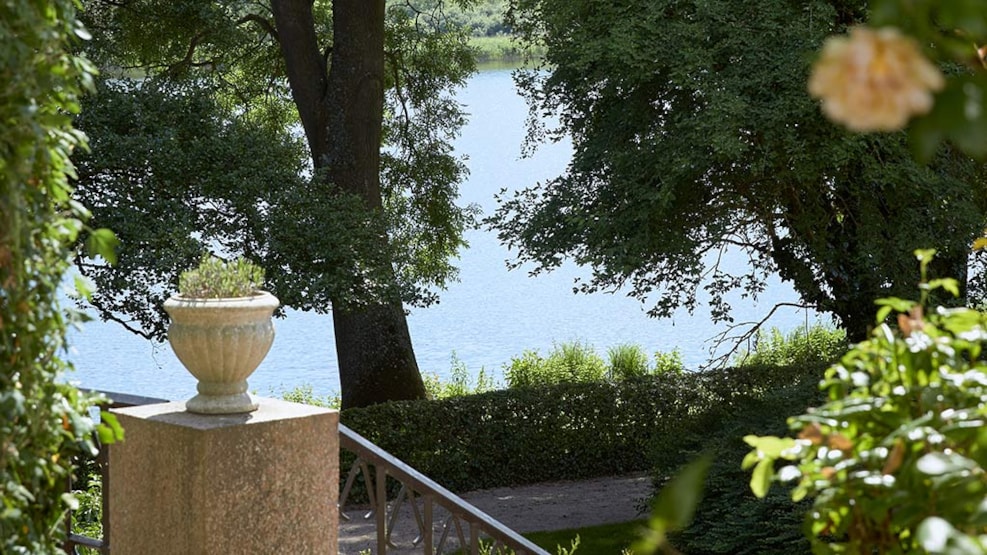 Dallund Castle - the path of roses
When you visit Dallund Castle, you will find a newly established parth of roses. It is 300 meters long with more than 50 different rose varieties.
The path has been created in collaboration with the local rose gardener and plant nursery school Grønlykke Planteskole.
Experience more than 80 different rose varieties at Dallund Castle.
Summer 2023, the Rose Trail at Dallund Castle was established. The trail begins in the Castle courtyard, where you can see rose varieties like Christian 4, Easy Cover and Gorgeous Paramount. From this the trail continues along the east wing, where the bottom part of the Castle is more than 500 years old. Here you will find a beautiful rose bed with 18 different varieties, grouped into 6 categories where you can have a closer and more detailed look.
The trail continues along the lake and passes by the old pavilions, still used for relaxation and outdoor dining. There you will find an overview of the history of roses from ancient times to the 20th century. The tour ends at the castle gate, where you will find two beautiful rose beds and two climbing roses, Crazy in Love and White New Dawn, which over time will form a half red and half white arch at the castle gate. The inspiration for these climbing roses comes from Grimm's fairytales Snow White and Rose Red.
The trail's length is 300 meters.