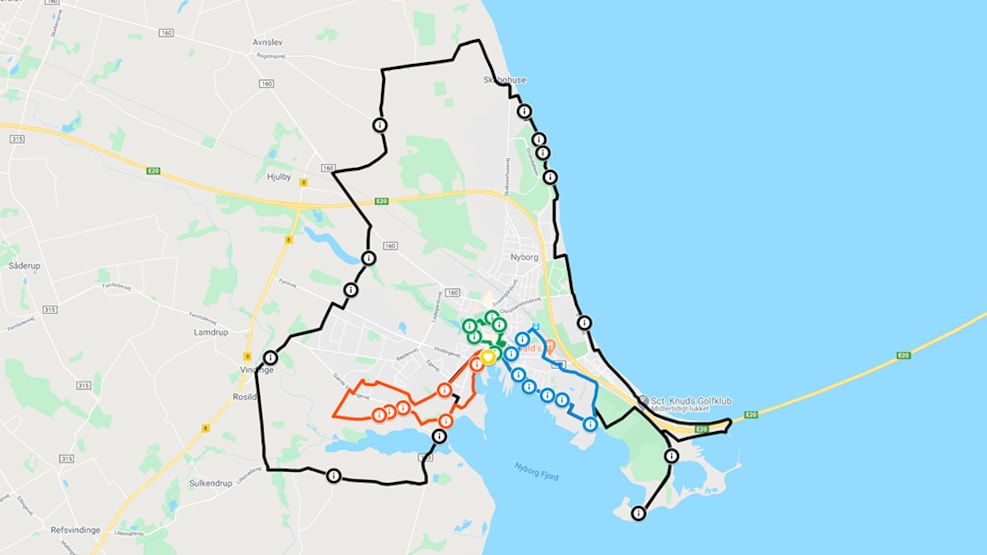 Clover Paths in Nyborg
Welcome to the Clover Paths in Nyborg. Explore 4 routes of varying lengths and with different themes.
In Nyborg there are four Clover Paths, all of which take you on a trip where you are guaranteed an exciting experience.
The Green Path is 2.7 km and takes you through the town's historic city center.
The Blue Path is 5.7 km and takes you through Nyborg's industrial period.
The Red Path is 7 km and you will, among other things, explore the trails of the ancient ice age landscapes.
Last but not least is the Black Path with a length of 33.5 km. Here you will travel through both coastal stretches and cozy villages.
All four Clover Paths start at Vesterhavnen 3A, 5800 Nyborg and are signposted clockwise.
Use the map above or get a leaflet from VisitNyborg (Torvet 2b, 5800 Nyborg) or at the starting point.
We look forward to showing you exciting and different experiences in Nyborg within both culture and nature. The Clover Paths are from 2.7 to just over 33 km. Several of the routes can also be combined, making them longer or shorter as needed.
We wish you a good trip!