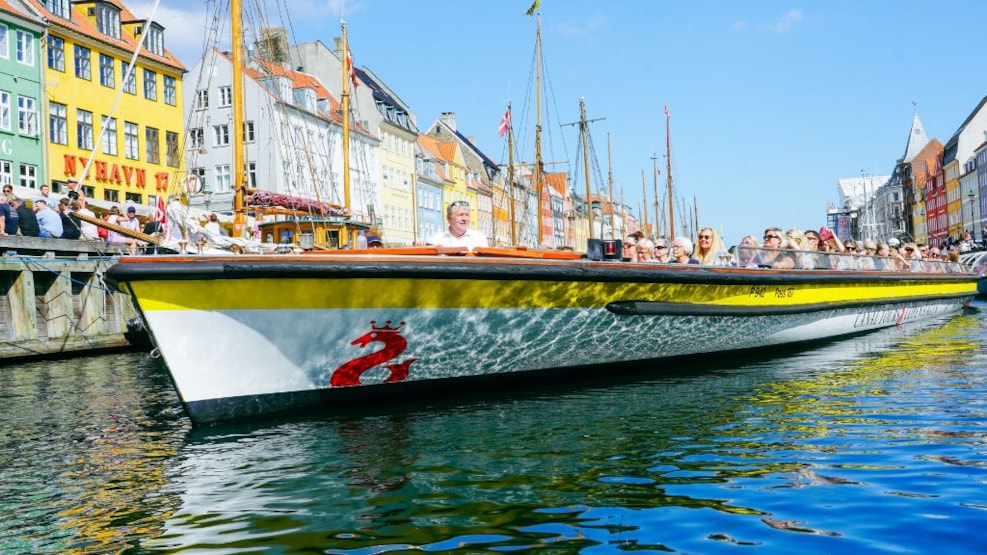 Classic Canal Tour
Canal Tours Copenhagen is a wonderful way of seeing Copenhagen. Many Copenhageners take the tour to get an opportunity to see their capital from a different perspective.
Get to know the harbours and canals of Copenhagen with a canal tour. The tour is guided in both Danish and English, and some departures have a third language, varying between German, Italian, French, Portuguese and Spanish. It takes approximately an hour.
During the tour, you will see The Copenhagen Opera House, Amalienborg Palace, Christiansborg Palace, the impressive Black Diamond Library, and, of course, the Little Mermaid.
Make your departure from Nyhavn or Ved Stranden. It is free with Copenhagen Card, but only with departure from Ved Stranden.
 
Clean conscience.
You can go on this canal tour with a clean conscience as Canal Tours Copenhagen have environmentally friendly boats.