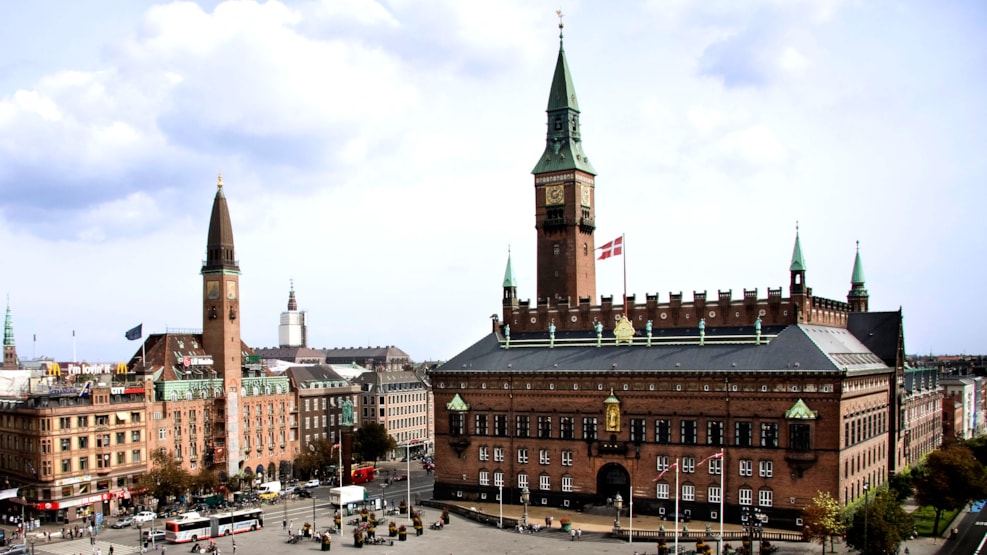 City Hall Square
The City Hall Square is one of the main squares in Copenhagen. This is where the famous shopping street, Strøget, begins. And its the place of many celebrations from sport to music. 
One of Copenhagen's main squares, City Hall Square or Rådhuspladsen is in front of the City Hall. It marks the start of the shopping street Strøget and is a key location for events and demonstrations.
It's an important public gathering space for the city – people gather here for demonstrations, to pay tribute to returning sports heroes, for big concerts, and for outdoor exhibitions and events including Copenhagen Pride. It's also the site of a hot dog stand, and occasionally plays host to flea markets.
The square is on the site of the city's former hay market and has been redesigned many times over the years, the most recent being in 1995-6.
Among the sculptures in the square are The Dragon Fountain, showing a fight between a bull and a dragon, and a statue of Hans Christian Andersen. If you look to the Richs Building from the square, you can also see The Weather Girl, a gilded sculpture of a girl with a bike that tells the weather. On rainy days, it rotates to show her walking her dog with an umbrella.
There is a bus hub on the northern side of the square, along with a metro station, making it a key public transport hub.