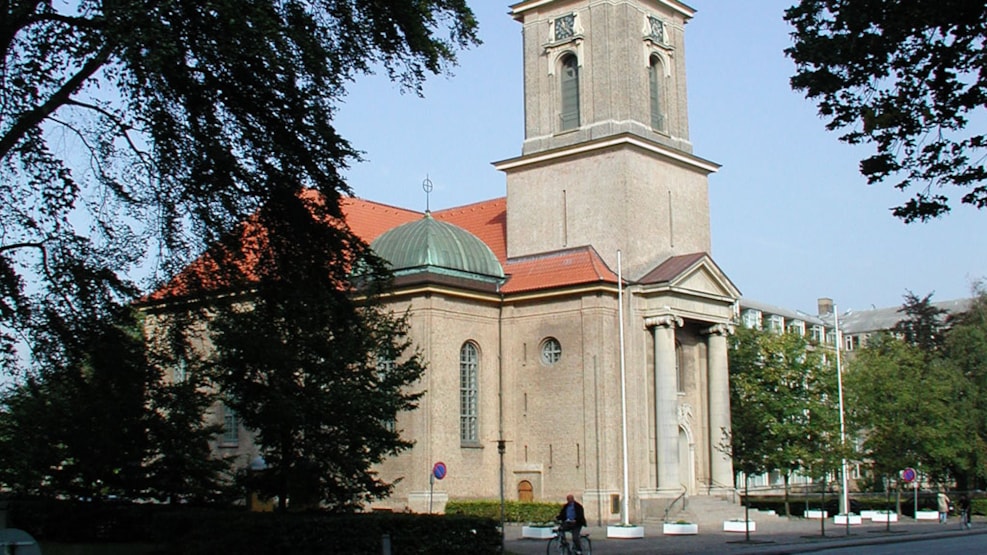 Church of Ansgar
Ansgar's Church is placed across from Kildeparken in the center of Aalborg and named after Ansgar the Apostle of the North. The ground plan is a Greek cross with chapels in each of the four corners.
In the church, which was built in 1925-1929, you will find various styles which all contribute to a harmonic whole. This mix can for instance be seen at the entrance of the church, which symbolises that the evil is just outside the church and that the church thus takes on the role as the protector of the underprivileged.
The interior of the church is full of bright colours in contrast to the light and pale exterior, and as opposed to most other churches, the church's altar is placed in the west end of the church. The reason for this is that the church's is located right next to Vesterbro, a large street which goes through Aalborg. In the porch of the church, there is a memorial plaque commemorating eight people who fell in WWII. Behind the church, there is a memorial park made to honour dead and missing people from Aalborg.
Read more about Ansgarskirken in Aalborg (Danish)...