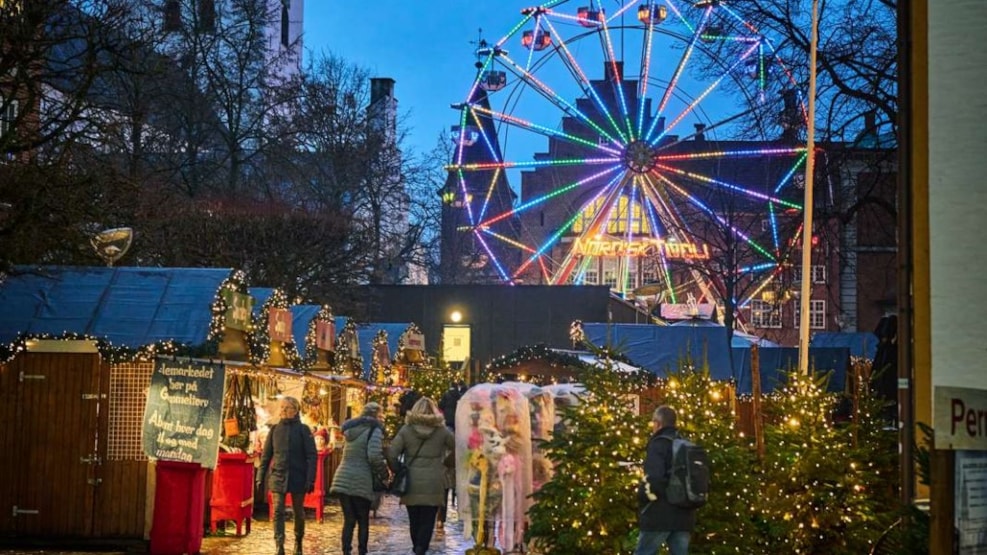 Christmas Market in Aalborg
Once again, you can find the Christmas market at Gammeltorv. The stands offer all you need to get into the holiday spirit. Don't let the cold keep you away – there is warm glögg.
As soon as you arrive at Gammeltorv in the centre of Aalborg, the Christmas spirit surrounds you. It is the perfect place for a family excursion, as you will find all your Christmas heart's desires – Christmas trees, doughnut holes, sugar-roasted almonds, elves, hot drinks, and other classic holiday treats.