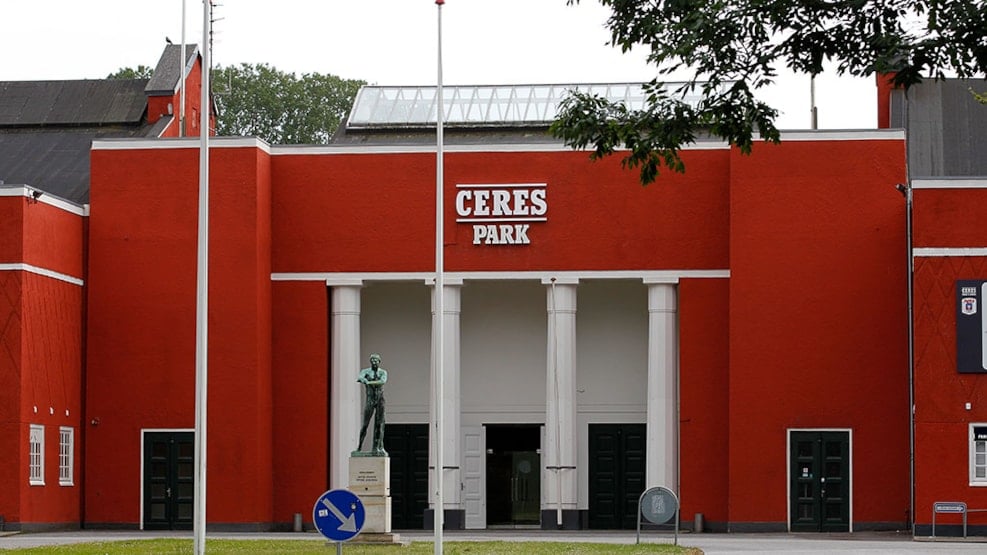 Ceres Park & Arena
Ceres Park & Arena offer rooms and halls for a wide range of purposes and activities. These come in many different sizes – ranging from the charming Small Hall with original architecture from 1920 to the light, modern conference rooms at the Ceres Arena.
From elite sports to huge stadium concerts
On a daily basis, the Ceres Park & Arena is the centre of elitist sports in Aarhus, providing for a unique atmosphere in this complex which has been steeped in sport for decades. Culturally the Ceres Park & Arena has provided the setting for many of the main events in Aarhus - from talks hosted by Bill Clinton and Kofi Annan to concerts with Bryan Adams, George Michael, Depeche Mode, Elton John and AC/DC.
The perfect place for conferences
Ceres Park & Arena provides the perfect setting for holding conferences, meetings, and fairs. A conference and event centre only a 15-minute walk from the city centre – with conference rooms and halls with capacities ranging from 2 to 4,700 people.
See what others are sharing on Instagram