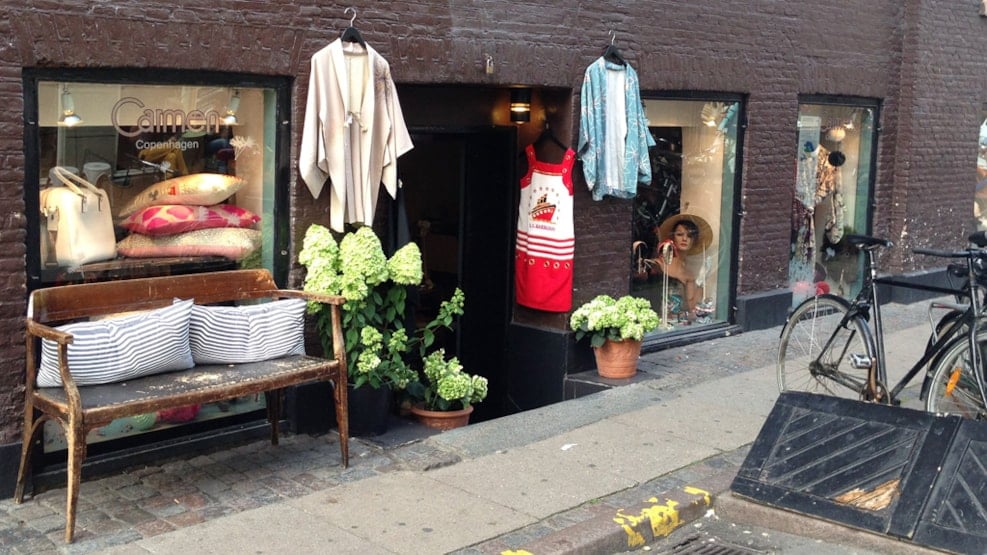 Carmen Copenhagen
Carmen Copenhagen is one of Copenhagen's oldest and best vintage shops and is located in Larsbjørnssstræde. The area is full of cool stores, a young crowd and a high concentration of vintage shops.

The clothes at Carmen Copenhagen - both men and women's wear - are funky with a focus on the 70's and 80's. Find cool leather jackets, pumps, shirts, dresses, hand bags, hats, boots, scarves, rain coats, and jewelry.

The prices can be a bit high in this area, but it's still possible to get some really cool bargains.