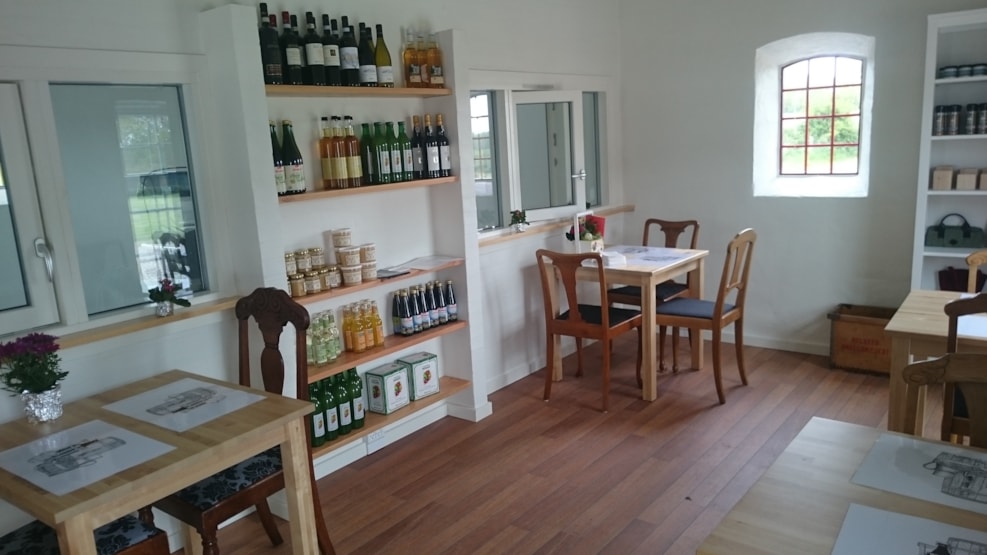 The Café of Voddersminde
The café of Voddersminde is an annex to Voddersminde Gårdbutik (farm shop). The café and the shop is situated next to the owner Kurt Sørensen's old family farm, actually in the old henhouse with a fantastic view of the open landscape.
The café offers an exquisite selection of special cheeses carefully selected by Kurt Sørensen, café manager,  dairyman and a bit of a cheese nerd. So this is where you enjoy an exceptional cheese sandwich and a cup of coffee in cosy surroundings and with an explanatory comment on the choice of cheese. Another speciality of the café is the typical Danish dish, Stjerneskud. From the café the guests can follow the brewing of Voddersminde special beer.