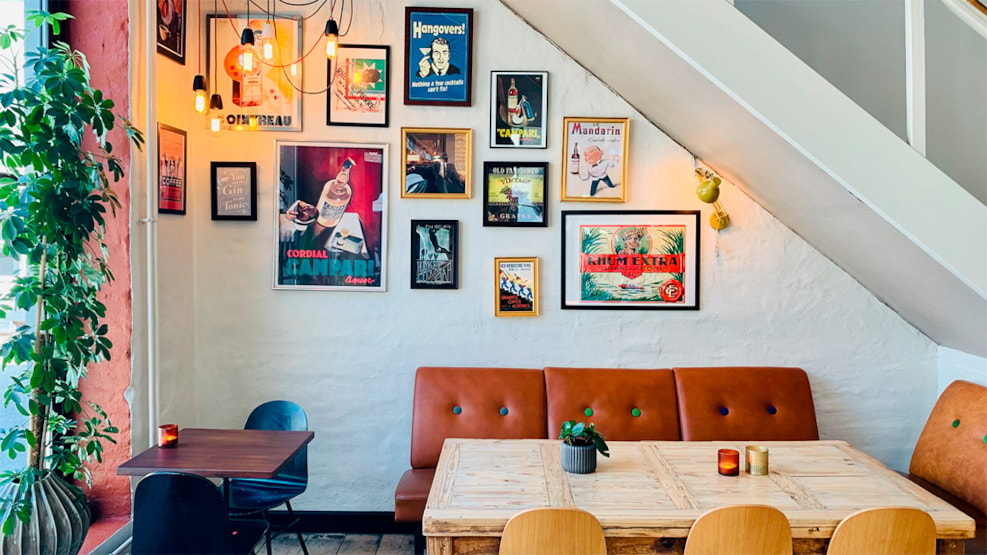 Cafe Vesteraa
In the heart of Aalborg, you can find the amazing Cafe Vesterå. Here, everyone is invited into the cosy café with a smile. During the evening, watch as the café is transformed into a cocktail bar!
The cosy café which transforms into a cocktail bar during the evening offers everything that your heart desires. The joyous spirits may be due to the fantastic atmosphere which the café has. With both out- and indoor service and a newly renovated 1st floor, you can be sure to experience one of Aalborg's best cafés.
Vesterå starts its day at 11 am where they serve delicious breakfast dishes and a brunch with everything until 1 pm. Are you more into café-foods or just something to drink, then let Cafe Vesterå's menu card inspire you. Burgers, sandwiches, salads, snacks, pasta, a good steak and maybe a delicious dessert, and more. You can also taste their delicious homemade drinks, such as their smoothies, lemonades, and juices. If you wish to relax after a long day with a beer or a drink, Cafe Vesterå has a very special selection of both for every taste.
Every day at 9 pm, Vesterå's Happy Hour on drinks start with the option to get 2 drinks for the price of 1. On the weekends, they open their doors to their newly renovated 1st floor which can be used as a function room and where the cocktail bar truly gets in use!
Read more about Cafe Vesterå in Aalborg (in Danish)…