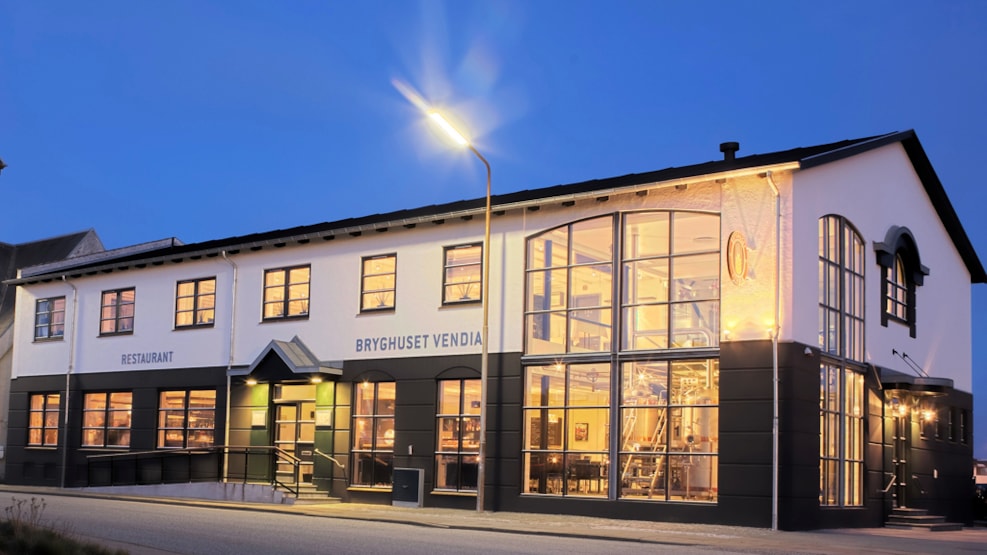 Bryghuset Vendia
Bryghuset Vendia is Hjørring's stylish, critically-acclaimed restaurant and brewery. Taste sensations from hop to gourmet food.
Brasserie: Informal atmosphere. Delicious lunch & evening dishes. Brunch every Saturday. Gourmet Restaurant: Pure indulgence (reservation necessary). Brewery: Quality beer direct from our tanks. Take Away: Easy & delicious. Parties & catering service: Impress your guests
Treat yourself in the gourmet restaurant. Informal atmosphere in the brasserie with a view of the brewery. Excellent menus. Try high quality beers straight from the vats.